Congratulations to the Class of 1974 on their 50th anniversary of graduating from the University of Cincinnati and their induction into the Golden Bearcats Society! 
The Golden Bearcats Society includes all alumni who have celebrated 50 years since graduating from UC. Each spring, the UC Alumni Association hosts the Golden Bearcats Society Reunion. At the 2024 Reunion, the Class of 1974 will be inducted into the Golden Bearcats Society.  We are excited to mark this milestone with them and celebrate five decades since their graduation.
Looking back, this class bore witness to many interesting times and watershed moments in our nation's and UC's history:
Richard Nixon resigned as president.
The Vietnam War came to an end.
Hank Aaron broke Babe Ruth's MLB home run record.
UC's first class of the paramedic certificate program graduated.
Legendary UC president Walter Langsam was succeeded by Warren Bennis.
The Class of 1974 graduated at Nippert Stadium on June 9, 1974, with UC President Warren Bennis presiding. 
As stewards of UC memories and long-standing traditions, your 50+ years of connections to the university provide great reason to celebrate! The UC Alumni Association invites all Golden Bearcats to Reunion Weekend.
2024 Golden Bearcats Society and Class of 1974 50th Anniversary Reunion
April 12-13, 2024
Mark your calendar for a memorable weekend celebrating all Golden Bearcats and the induction of the Class of 1974. Registration for the weekend's activities will open soon. All are welcome!
Click the button below to update your contact & communication preference.
Honor your Reunion Weekend and the Golden Bearcats Society by making a gift to support the next generation of Bearcats. Donate to the UCAA Scholarship Fund.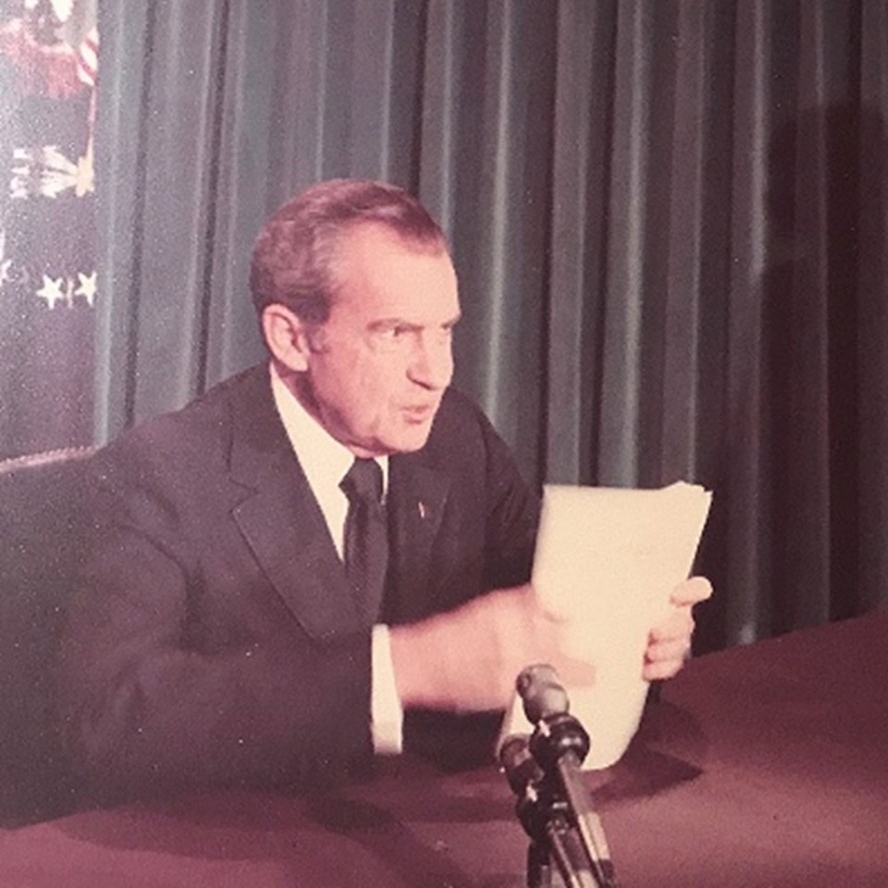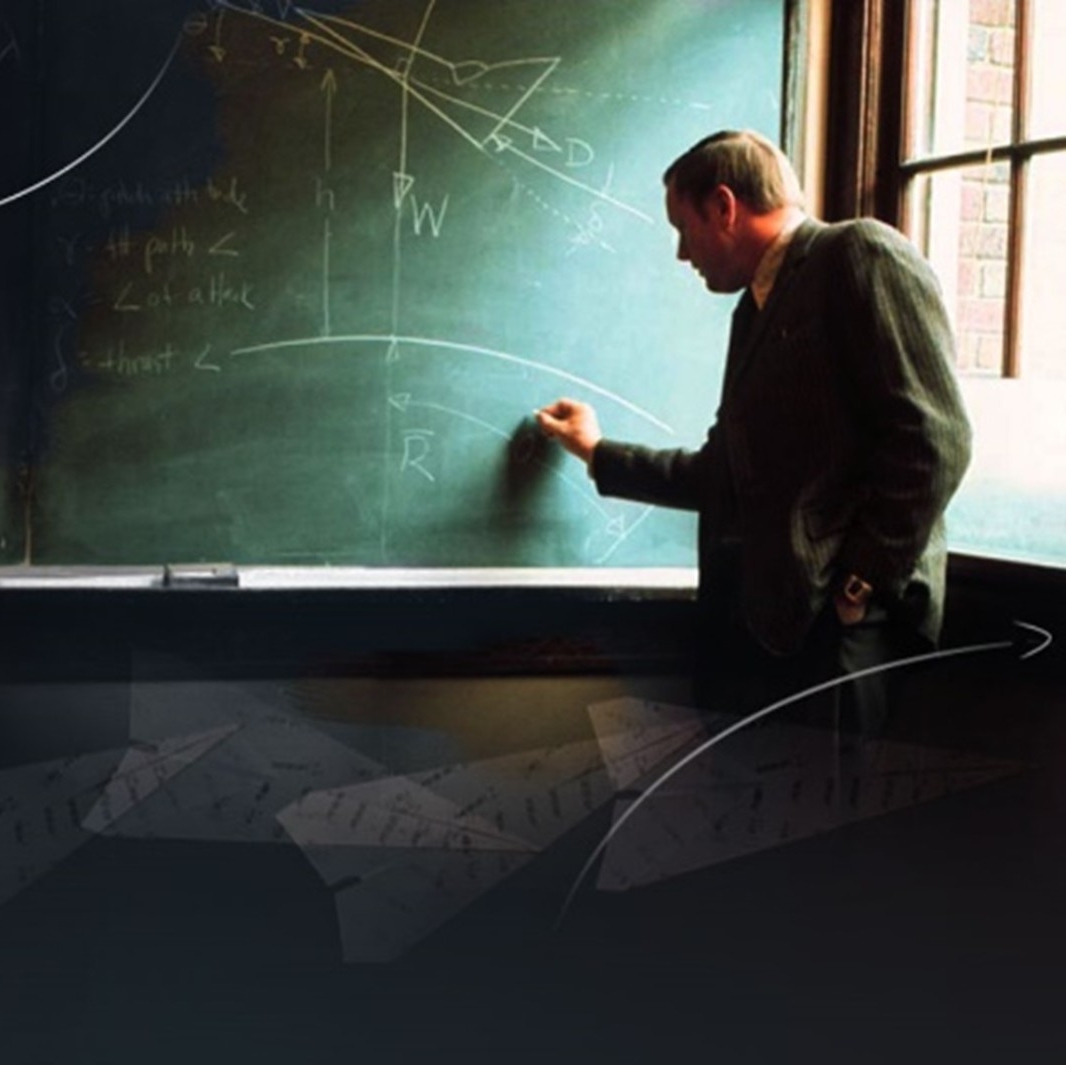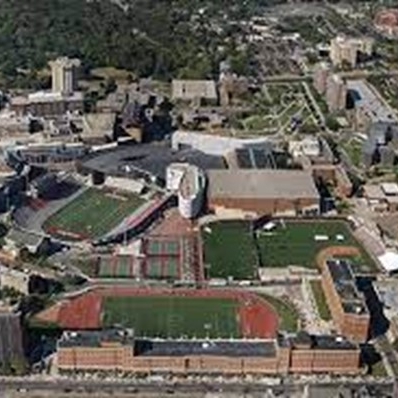 This website is designed specifically to commemorate the Class of 1974 members reaching their Golden Anniversary. This is one of many available tools to connect you back to your university and  your classmates. By periodically checking this site, you will find events and other engagement opportunities specifically catering to you and your interests. You are also invited to join our Golden Bearcats Society Facebook group for more up-to-date news and happenings.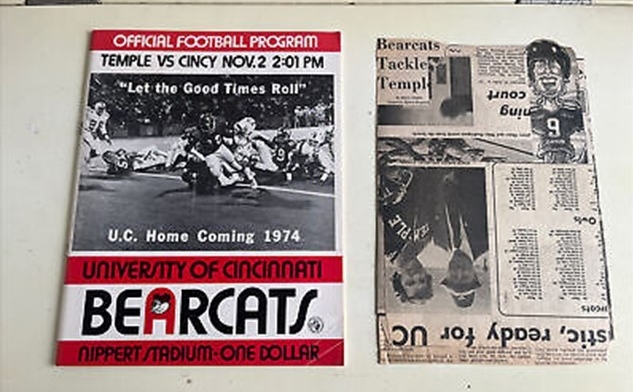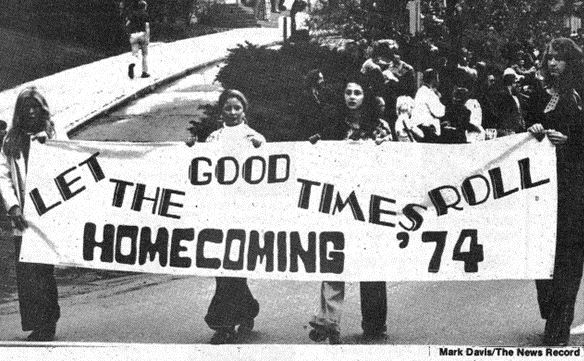 The UC Alumni Association wants to hear your favorite UC stories! Share your memories of professors, places and events that made your time at UC special. You can even upload pictures! Your story will be shared with your classmates and the UC community, so it's a great way to reconnect and make new friends.
Click the button below to share your story today!
---
Total gifts to the University
$30m
Abaecherli, David (Bus) 
Abel, Mary (CECH) 
Ackermann, Sharon (CECH) 
Ackerson, Gordon (A&S) 
Ackley, Keith (Bus) 
Adams, Evelyn (UCBA) 
Adams, Arlene (Univ)  
Adick, Donald (Eve) 
Ahr, Charles (Bus) 
Alexander, Michael (Bus) 
Alexander, William (CECH) 
Alge, Billie (DAAP) 
Allen, Herbert (Eve) 
Amlung, Mary (CEAS) 
Anderson, Mark (Bus) 
Anderson, Harry (Eve) 
Anderson, Karen (Eve) 
Anderson, W.D. (Eve) 
Ankermiller, Emil (Bus) 
Antczak, Mark (DAAP) 
Appel, Kenneth (A&S) 
Arkle, Jack (Eve) 
Armstrong, Gwendolyn (Univ)  
Arnold, Jerry (A&S) 
Arnold, Philip (Bus) 
Arvin, Barbara (Nur) 
Asher, Charles (UCBA) 
Ashmore, Charles (TCAC) 
Back, Mary (UCBA) 
Bailey, Gayle (Eve) 
Baitz, Diane (Univ)  
Bales, David (Eve) 
Ballantyne, Duncan (A&S) 
Balter, David (Phar) 
Bargo, Gary (Eve) 
Barker, William (Bus) 
Barkley, Gerald (Univ)  
Bauer, Douglas (Eve) 
Baughman, Wayne (Eve) 
Bayer, Lawrence (CEAS) 
Beard, David (DAAP) 
Becker, William (CECH) 
Beckman, Carl (CEAS) 
Belew, Ruth (Nur) 
Belfer, Arthur (Bus) 
Bell, Mary Jo (Phar) 
Benesh, Stephen (A&S) 
Benford, Willie (Univ)  
Benn, Naren (Eve) 
Bergquist, Merwyn (Eve) 
Berman, Nathaniel (Bus) 
Berne, Michael (A&S) 
Berne, Michael (CECH) 
Betz, Dennis (A&S) 
Bibus, Janet (CECH) 
Bicknell, Kenneth (Eve) 
Bills, Shirlee (CECH) 
Bing, Lawrence (CCM) 
Birck, George (Eve) 
Bissantz, Connie (UCBA) 
Black, Lawrence (CECH) 
Blackburn, Gwendolyn (CECH) 
Blackmore, Stephen (Bus) 
Blalock, Mary (A&S) 
Blalock, Mary (CECH) 
Blankenship, Ernie (Eve) 
Blanton, Donald (Eve) 
Blau, Clare (CECH) 
Blaylock, Roger (CECH) 
Bohl, John (Eve) 
Boiano, Joseph (A&S) 
Bolia, Edward (Eve) 
Bollen, Jerry (Eve) 
Bootes, Steven (Bus) 
Boots, Monard (Eve) 
Bosch, James (Univ)  
Boudreau, Deborah (A&S) 
Bowling, Sadie (UCBA) 
Bowman, Darlene (CAHS) 
Bowman, Norma (CECH) 
Bradley, Kenneth (Eve) 
Braeuning, Philip (Eve) 
Braig, James (A&S) 
Bratcher, Jean (CECH) 
Braun, Susan (Phar) 
Bredestege, George (CECH) 
Bretz, Charles (Univ)  
Brewer, David (A&S) 
Brewer, Dale (Bus) 
Brewton, Nettie (Eve) 
Brillinger, Siegfried (Eve) 
Britton, Samuel (Eve) 
Brockman, George (CECH) 
Brodbeck, James (Bus) 
Brogan, John (UCBA) 
Brogan, Mary (UCBA) 
Broomfield, Johnnetta (CAHS) 
Brown, Betty (CAHS) 
Brown, Harold (Eve) 
Browne, Norbert (A&S) 
Brunsman, Gerald (Eve) 
Bryant, Thomas (A&S) 
Bryant, Willie (UCBA) 
Buck, Constance (CECH) 
Buckley, Gerald (Phar) 
Bullen, Carey (Eve) 
Bullen, Larry (Eve) 
Bullock, John (CECH) 
Bulow, John (Univ)  
Burke, Estella (CECH) 
Burket, Robert (Bus) 
Burlington, Norma (Eve) 
Burske, Thomas (CEAS) 
Bush, Allen (Eve) 
Butler, Patricia (A&S) 
Butz, James (Bus) 
Byrd, Mary (Univ)  
Caldwell, Linda (CCM) 
Callan, Jim (Univ)  
Campbell, James (Cler) 
Campbell, Richard (DAAP) 
Cannon, Mary (Eve) 
Carey, John (CECH) 
Carroll, Nancy (CCM) 
Carroll, Michael (CEAS) 
Carter, John (CEAS) 
Casagrande, Joseph (UCBA) 
Case, Raymond (CEAS) 
Casper, Natalie (CECH) 
Center, Gregory (Bus) 
Chambers, Cheryl (CAHS) 
Chatterton, Willard (CECH) 
Chernett, Jeffrey (Bus) 
Choice, Corinne (Eve) 
Christian, Charles (DAAP) 
Clark, Robert (Bus) 
Clark, Christopher (DAAP) 
Clark, Donald (Eve) 
Clarke, Wendy (Eve) 
Clear, Rory (A&S) 
Cleary, Ellen (A&S) 
Cline, Herbert (TCAC) 
Clock, George (Eve) 
Clore, Jerry (A&S) 
Coakley, Annette (A&S) 
Coakley, Annette (CECH) 
Cohen, Steven (A&S) 
Cole, Jeffery (A&S) 
Collins, Curran (Eve) 
Collins, Ralph (Eve) 
Collinsworth, John (Bus) 
Compston, John (Bus) 
Coney, Hercules (Univ)  
Connors, James (A&S) 
Conus, Olga (CCM) 
Cook, Kenneth (CEAS) 
Cooper, Von (A&S) 
Cooper, Cathie (TCAC) 
Copelin, Howard (UCBA) 
Corcoran, James (Eve) 
Cosby, Arabella (Eve) 
Cowherd, Raymond (CEAS) 
Coyle, Patricia (UCBA) 
Coyner, Robert (CEAS) 
Crawford, Joseph (CECH) 
Craycraft, Marjorie (Cler) 
Croft, Norman (Bus) 
Cullison, Daryl (CECH) 
Cunningham, Paul (A&S) 
Daggett, Amelia (Univ)  
Daher, Janet (CECH) 
David, Edward (Eve) 
Davis, Allan (CAHS) 
Davis, Robert (DAAP) 
DeBurger, Michael (CAHS) 
Deckebach, William (Bus) 
Deem, Carol (CAHS) 
Deitsch, Carol (Eve) 
Dengler, David (Eve) 
Deters, William (A&S) 
Deters, William (UCBA) 
Deveny, Gary (CEAS) 
Dewar, Walter (Eve) 
Dick, Carol (UCBA) 
Dickens, Jerry (Eve) 
Dickson, Ann (A&S) 
Diekmann, Richard (Eve) 
Dietrich, Margaret (DAAP) 
Dillon, Bruce (CCM) 
Dixon, Thomas (CECH) 
Dolan, Frank (Eve) 
Doland, Donna (Nur) 
Dolkowski, Marjorie (CECH) 
Doll, Blaine (Univ)  
Donnelly, Ronald (Univ)  
Donovan, John (Eve) 
Dorenbusch, Charles (Bus) 
Dornette, Mark (A&S) 
Doss, Deborah (UCBA) 
Doyle, Patrick (Univ)  
Drescher, Vincent (Eve) 
Dreyer, Robert (Eve) 
Dubay, George (Bus) 
Ducheny, Martin (CAHS) 
Dugan, Mary (CAHS) 
Dugan, Robert (CECH) 
Duguid, John (Eve) 
Duhs, Elizabeth (Cler) 
Dumont, Howard (Eve) 
Duncan, Dan (Eve) 
Duncan, Janet (UCBA) 
Duncanson, Victor (Eve) 
Dunham, James (Eve) 
Dunn, M. Kathleen (Nur) 
Dunphy, David (A&S) 
Durham, Anna (CECH) 
Durst, Robert (DAAP) 
Dykes, Guy (CECH) 
East, Gregory (A&S) 
Ebbesmeyer, Steven (Eve) 
Edell, Therese (CCM) 
Efkeman, James (CEAS) 
Ellis, Doris (CECH) 
Emmons, Melvin (CECH) 
Erazo, Chris (A&S) 
Espelage, Howard (CECH) 
Estes, Kenneth (CCM) 
Estrin, Robin (CECH) 
Evans, Vana (A&S) 
Evert, Beverly (A&S) 
Ewing, Charles (A&S) 
Faessler, John (CAHS) 
Fagin, Sherri (Univ)  
Famble, Joan (Univ)  
Fantetti, Hubert (Eve) 
Farrell, Lawrence (Eve) 
Fasold, Walter (CEAS) 
Fast, Stephen (Eve) 
Fay-Feder, Peg (Eve) 
Febus, Kathy (CECH) 
Ferguson, Paul (A&S) 
Fields, David (Bus) 
Figgins, Judith (DAAP) 
Finch, Richard (Univ)  
Finnen, Kathleen (CECH) 
Fiol, Cynthia (CECH) 
Fischer, Mark (CEAS) 
Fisher, Gordon (A&S) 
Fisher, Betty (CECH) 
Fisse, Lawrence (A&S) 
Flemer, Lawrence (A&S) 
Flowers, Michael (A&S) 
Foegle, Edward (CECH) 
Foley, Joseph (CECH) 
Forlines, Thomas (CEAS) 
Forrest, Walter (Eve) 
Fossaluzza, Dennis (Univ)  
Foster, Gregory (CEAS) 
Foster, Forresta (CECH) 
Foulkes, Valerie (A&S) 
Fox, Howard (A&S) 
Fox, Bernard (Eve) 
Fox, Howard (Eve) 
Francisco, Helen (Eve) 
Frank, Norton (Bus) 
Frank, Lesley (CCM) 
Frasier, Charles (Bus) 
Freyhof, Sheila (CECH) 
Fries, Donald (Univ)  
Froelicher, Richard (Eve) 
Futamachi, Dwight (A&S) 
Gabel, Martha (Univ)  
Gabriel, Paul (Eve) 
Gale, John (CECH) 
Garner, Timothy (Phar) 
Gearing, Rosemary (Nur) 
Gelvin, Jon (Eve) 
Gerdes, R. Bradley (Bus) 
Giaccio, Florence (CECH) 
Gibbemeyer, John (Eve) 
Gilligan, Hazel (Eve) 
Girton, Robert (A&S) 
Glaspie, Henry (CAHS) 
Goins, Richard (Eve) 
Goldblatt, Lynn (CAHS) 
Goldsein, Sandra (CECH) 
Goldsmith, Ralph (Eve) 
Goldsmith, Ralph (Eve) 
Goller, Bruce (A&S) 
Goodrich, Isabel (CECH) 
Gottmann, James (Bus) 
Gottmann, Michael (Bus) 
Gough, Ronald (Eve) 
Grace, Wanda (CECH) 
Gramann, Paul (Eve) 
Graves, James (Eve) 
Green, David (A&S) 
Greene, William (UCBA) 
Greer, Mark (CECH) 
Grove, Kenneth (Eve) 
Grubbs, Ruth (Eve) 
Gruenke, Rudolf (UCBA) 
Guerrera, Nicholas (CECH) 
Haenning, Mary (CEAS) 
Hafer, Sandy (Bus) 
Hall, John (Eve) 
Hall, Henry (Univ)  
Halpin, John (Eve) 
Hamblin, Donna (Eve) 
Hamblin, James (Eve) 
Hammons, Thomas (CCM) 
Hampton, Julia (A&S) 
Hamrick, Robert (CCM) 
Handley, Daniel (Eve) 
Harden, Isaac (CECH) 
Harley, Annie (Univ)  
Harmon, Arthur (CECH) 
Harris, Lionel (A&S) 
Harris, Lottie (Univ)  
Harris, Peggy (Univ)  
Hart, William (A&S) 
Hartland, Gregory (DAAP) 
Hartnett, David (CECH) 
Hatfield, Merry (Cler) 
Hauck, Richard (CEAS) 
Hawkins, Jack (Eve) 
Hawkins, Juanita (Univ)  
Hawks, Eric (CECH) 
Hearn, Karen (CAHS) 
Heeg, Mary (A&S) 
Heeg, James (Eve) 
Heffner, Barry (A&S) 
Heidkamp, Michael (Eve) 
Heilman, Linda (CECH) 
Heithaus, Paul (DAAP) 
Heller, Elliott (Bus) 
Heller, David (Eve) 
Heltman, John (Univ)  
Henderson, David (A&S) 
Hensgen, Vivian (CECH) 
Herking, Robert (A&S) 
Herrell, Edith (CECH) 
Herrmann, Frederick (Eve) 
Hertz, Robert (Bus) 
Herweh, William (Bus) 
Hessdoerfer, David (Eve) 
Hessel, Richard (CEAS) 
Hetz, Lewis (CECH) 
Heyne, Roland (Eve) 
Hicks, Kenneth (CEAS) 
Higgins, Ronald (Univ)  
Hilgeman, Gary (Eve) 
Hill, Larry (Eve) 
Hilliard, James (CEAS) 
Hilliard, Kenneth (TCAC) 
Hillman, Paul (Eve) 
Hillner, Paul (CCM) 
Hilvers, Dennis (Eve) 
Hinners, Richard (A&S) 
Hmiel, Allen (CECH) 
Hodapp, John (Univ)  
Hoelle, James (CEAS) 
Hoffert, David (DAAP) 
Hoffmann, Linda (Bus) 
Holloway, Jacob (CECH) 
Holmes, Walter (Eve) 
Holston, Barbara (CEAS) 
Honebrink, Richard (Univ)  
Hoobler, Jerome (Eve) 
Hoover, Archie (CEAS) 
Hoover, Barbara (CECH) 
Hortel, Thomas (UCBA) 
Hosford, James (A&S) 
Houchin, Ricky (CECH) 
House, Earl (A&S) 
Howard, Charles (CECH) 
Howard, William (TCAC) 
Huber, Barbara (CECH) 
Huber, Gary (UCBA) 
Hughes, Norman (CECH) 
Hughes, Rome (Eve) 
Huitger, James (CEAS) 
Hundley, Phillip (CECH) 
Hunter, Joyce (CECH) 
Hussey, James (A&S) 
Hyams, Caryl (UCBA) 
Hyde, Stephen (CEAS) 
Iker, Eugene (Eve) 
Ims, Marie (UCBA) 
Ingram, Minnie (CAHS) 
Irvin, Clarence (Bus) 
Ison, Roger (Bus) 
Ivanchak, Theodore (A&S) 
Jackson, William (Univ)  
James, Cynthia (A&S) 
James, Judd (Eve) 
Jansen, Bernard (Univ)  
Jeffcott, Ronald (A&S) 
Jeffre, Edward (CEAS) 
Jenni, Janise (UCBA) 
Jensen, Norman (Eve) 
Johnson, Christine (A&S) 
Johnson, David (CAHS) 
Johnson, Pauline (CECH) 
Johnson, David (Univ)  
Johnson, Keith (Univ)  
Johnston, Felix (CECH) 
Johnston, George (Eve) 
Jones, David (A&S) 
Jones, Thomas (CEAS) 
Jones, Paul (CECH) 
Jones, Robert (Eve) 
Jones, Virgil (Eve) 
Jones, Michael (UCBA) 
Josefovsky, Jeffrey (A&S) 
Joviak, John (CEAS) 
Kahn, Ellen (UCBA) 
Kamin, Benjamin (A&S) 
Kapp, Robert (Eve) 
Katz, Michael (A&S) 
Kazura, Raymond (DAAP) 
Keene, Deborah (Univ)  
Keferl, Susan (CECH) 
Kells, Steven (DAAP) 
Kelly, Stephen (CEAS) 
Kendall, Thomas (Bus) 
Kennedy, Earnest (Eve) 
Khoury, Charles (Univ)  
Kieffer, Robert (CECH) 
Kilroy, Mary Anne (A&S) 
Kinebrew, Maxine (Univ)  
Kingsley, Karen (CECH) 
Kinman, Stanley (Bus) 
Kinney, Edward (Bus) 
Klable, Joseph (Univ)  
Klaine, Stephen (A&S) 
Kleier, Nancy (Phar) 
Kleiman, Mark (Univ)  
Klein, Frank (CEAS) 
Kleinhenz, Michael (CCM) 
Klemt, Robert (Eve) 
Klick, Donald (CEAS) 
Kliemann, Betty (A&S) 
Klocke, James (A&S) 
Klocke, William (A&S) 
Kloes, Dennis (Eve) 
Koehnke, David (Eve) 
Kohn, Patrick (CAHS) 
Kolman, Ellen (Univ)  
Korte, Robert (Eve) 
Krailler, James (A&S) 
Kramer, Debra (UCBA) 
Krebs, Elmer (Eve) 
Kreis, Glen (Eve) 
Kreis, Wayne (Eve) 
Krings, James (UCBA) 
Kroovand, Robert (A&S) 
Krusling, Jeannette (A&S) 
Kuhlmeier, Clifford (CECH) 
Kwiatek, Lottie (Eve) 
Lachman, Eva (A&S) 
Lanciault, Cynthia (CAHS) 
Lancione, David (A&S) 
Landman, Israel (CECH) 
Langdon, Terry (UCBA) 
Lanham, Annella (Bus) 
Latta, Kathy (Nur) 
Layne, Porter (A&S) 
Leahy, Catherine (CCM) 
Lee, John (A&S) 
Lehmkuhl, Donald (Eve) 
Leimbach, Peter (A&S) 
Lemon, Dorothy (Eve) 
Leonard, Marcia (UCBA) 
Lepper, Gerald (Eve) 
Lesh, Paul (Eve) 
Lessure, Marie (Eve) 
Lewis, David (A&S) 
Lewis, David (CECH) 
Lewis, Kathleen (UCBA) 
Lewis, Cynthia (Univ)  
Liebschutz, William (Eve) 
Lillie, Earl (Eve) 
Lindenbaum, Stephen (CEAS) 
Lindon, Nancy (CECH) 
Lindsey, Donal (A&S) 
Lockett, Edward (CAHS) 
Lodwick, Thomas (Bus) 
Loeb, Henry (Eve) 
Loew, Larry (Bus) 
Lohmussaar, Tonu (Eve) 
Louis, Philip (Univ)  
Love-Larkin, Salli (DAAP) 
Lowe, Dorothy (Eve) 
Lowell, Susan (CECH) 
Lowish, Roy (Eve) 
Ludlow, Michael (Bus) 
Luken, William (Bus) 
Maccani, Angela (A&S) 
MacDonald, Ronald (CECH) 
Mahlenkamp, Dorothy (Eve) 
Maikranz, John (A&S) 
Maile, Robert (A&S) 
Makin, Robert (Eve) 
Malavich, Mark (A&S) 
Malton, Virginia (A&S) 
Mandell, Eleanor (DAAP) 
Manigan, Arthur (Eve) 
Manny, John (Bus) 
Marioles, Michael (Univ)  
Martin, William (Bus) 
Martin, William (Eve) 
Martz, Roger (A&S) 
Massner, David (TCAC) 
Mathers, Bertha (Univ)  
Matje, Kathleen (A&S) 
May, Theodore (CEAS) 
McAfee, Michael (Univ)  
McBee, Gregory (Bus) 
McCaffery, Dennis (A&S) 
McClain, Mark (CECH) 
McClain, Pamela (CECH) 
McClellan, Deborah (Cler) 
McDaniel, Charles (CAHS) 
McGrath, Leroy (Eve) 
McHugh, Paul (Univ)  
McIntyre, Charles (Univ)  
McKinney, Kenneth (CCM) 
McKinney, Rebecca (Univ)  
McLaurin, Lois (Nur) 
McMillan, Carl (Eve) 
McNeal, Joseph (A&S) 
Meeks, Robert (Eve) 
Meiners, Larry (Bus) 
Meiners, Greg (Eve) 
Melampy, Phillip (CAHS) 
Melville, Louise (Eve) 
Menchhofer, Herbert (Bus) 
Merkin, Joseph (Bus) 
Mermelstein, Mike (CAHS) 
Merrill, Rebecca (Univ)  
Meyer, Louis (Bus) 
Meyer, James (Univ)  
Meyers, John (CEAS) 
Michel, Joseph (Eve) 
Middleton, Larry (Eve) 
Miller, Kirk (A&S) 
Miller, Sylvia (CAHS) 
Miller, Vincent (CEAS) 
Miller, Arthur (CECH) 
Miller, Violet (CECH) 
Miller, Breck (UCBA) 
Miller, Eunice (Univ)  
Miller, John (Univ)  
Miller, Mattie (Univ)  
Milner, Edmund (Bus) 
Minturn, John (CEAS) 
Mitchell, Harold (Bus) 
Mitchell, Julie (DAAP) 
Mitchell, Julie (DAAP) 
Mix, Stephen (Bus) 
Mojdehi, Ruth (CECH) 
Molina, Rene (UCBA) 
Monahan, Steve (CEAS) 
Montgomery, Patsy (UCBA) 
Moon, Edward (Eve) 
Moon, Ronald (Univ)  
Moore, Philip (Bus) 
Moore, Rosa (CECH) 
Moore, David (Univ)  
Moore, Harold (Univ)  
Morand, Judith (Univ)  
Moreton, Charles (A&S) 
Morgan, Paulette (CECH) 
Morrison, David (TCAC) 
Morrow, Edward (Univ)  
Murphy, Michael (Bus) 
Murphy, Patricia (Bus) 
Murphy, Eileen (CAHS) 
Murphy, Jerry (Eve) 
Murray, Thomas (A&S) 
Murzin, David (CECH) 
Nazzarini, Michael (CECH) 
Nemeth, Richard (A&S) 
Neundorfer, James (CEAS) 
Newman, Steven (Eve) 
Nicholas, Marcia (A&S) 
Nicholl, Louise (Eve) 
Nichols, Ralph (Bus) 
Niehaus, Joseph (Eve) 
Nolte, Frederick (A&S) 
Norden, Ellen (CECH) 
Nordmeyer, James (DAAP) 
Norris, James (A&S) 
Nusekabel, Kevin (Nur) 
Oberting, Marion (A&S) 
O'Brien, Linda (UCBA) 
O'Dell, Arvin (UCBA) 
Oelling, Donald (Eve) 
O'Hara, Roslyn (CAHS) 
Oldham, Stephanie (Univ)  
Ollinger, William (A&S) 
Osegueda, John (Eve) 
Osterhage, Paul (Bus) 
Overbeck, Lawrence (CECH) 
Owens, William (Bus) 
Pachan, Teresa (Univ)  
Page, Isaac (A&S) 
Parmentier, Gaza (A&S) 
Peerson, Donald (Eve) 
Pellegrino, Samuel (Eve) 
Pence, Paul (Eve) 
Penebaker, Joyce (CECH) 
Pennington, Richard (CEAS) 
Pennington, Michael (Eve) 
Peregrin, William (Eve) 
Perera, Bernadette (A&S) 
Peters, Patricia (CECH) 
Peterson, Betty (CAHS) 
Peterson, Elizabeth (CAHS) 
Peterson, Patricia (UCBA) 
Petrik, Mary (UCBA) 
Piecuch, Stephen (Bus) 
Pierson, David (DAAP) 
Pierson, Richard (Univ)  
Pilder, Mark (A&S) 
Plank, Thomas (CEAS) 
Poehner, Raymond (Eve) 
Polk, Robert (Bus) 
Pollard, Lila (CECH) 
Postell, Dolorys (CAHS) 
Poth, Carletta (CECH) 
Powell, Lester (CCM) 
Powell, Karen (Univ)  
Preston, Lucille (Eve) 
Price, Edith (CECH) 
Prince, Sandra (Univ)  
Pringle, James (A&S) 
Pringle, James (CECH) 
Pritchard, Mark (UCBA) 
Putnam, John (Eve) 
Rabe, Ronald (Bus) 
Rack, Paul (A&S) 
Radzyminski, Walter (CECH) 
Rahe, Randal (Bus) 
Raley, John (Bus) 
Ramsey, Sandra (CECH) 
Raphael, Michael (CCM) 
Rapien, Anita (CECH) 
Ratterman, Charles (A&S) 
Rawlings, Kenneth (CECH) 
Reed, Bruce (UCBA) 
Reichhardt, Jean (DAAP) 
Reider, Gary (A&S) 
Reyes, Jesus (Univ)  
Reynolds, William (Univ)  
Reznor, Marien (UCBA) 
Rickard, Jeffrey (Bus) 
Riley, Shaun (Eve) 
Rinsky, Robert (CAHS) 
Risner, Lonnie (Bus) 
Ritzi, Albert (UCBA) 
Robbins, Sara (DAAP) 
Robbins, John (Eve) 
Roberts, Warren (A&S) 
Roberts, Geraldine (CAHS) 
Roda, John (Eve) 
Roeth, Philip (CECH) 
Roetting, Paul (Eve) 
Roetting, Paul (Eve) 
Rohrer, Philip (CCM) 
Rom, Dolores (Eve) 
Rosario, Eugenio (Eve) 
Rosato, Antonette (DAAP) 
Rose, Nolan (CEAS) 
Rose, Mary (CECH) 
Ross, James (CEAS) 
Ross, George (Eve) 
Ross, John (Eve) 
Ross, Dennis (Nur) 
Roush, Sheila (CECH) 
Rovito, Vincent (Eve) 
Rowley, Marcia (A&S) 
Rowley, Marcia (CECH) 
Ruberg, Raymond (CAHS) 
Ruddy, Karen (CECH) 
Ruffin, Quincy (CAHS) 
Rumping, Robert (Eve) 
Russell, Randy (Bus) 
Sachs, Penina (Univ)  
Sales, James (CEAS) 
Salisbury, Mary (Univ)  
Salit, Peter (A&S) 
Salzer, Thomas (A&S) 
Sanders, Linda (CCM) 
Sandman, Arnold (Phar) 
Saylor, Alfred (Eve) 
Scales, Peter (A&S) 
Scallan, Daniel (Bus) 
Scheck, Richard (Eve) 
Schecter, Benson (Univ)  
Schell, Karen (UCBA) 
Schiele, Nancy (CAHS) 
Schiele, Theresa (Univ)  
Schkabla, Carl (Bus) 
Schlomer, John (Bus) 
Schlomer, John (CECH) 
Schmidt, Thomas (Bus) 
Schneider, Paul (UCBA) 
Schneuer, Edwin (CEAS) 
Schoenhoeft, Gene (CECH) 
Schoenling, Terry (Bus) 
Schott, Milton (Eve) 
Schroeder, Fred (Eve) 
Schuler, Patricia (A&S) 
Schwab, Debbie (CECH) 
Schwartz, Richard (A&S) 
Schwartz, Jeff (CECH) 
Scott, Willie (Eve) 
Scurlock, Jack (Eve) 
Search, William (CEAS) 
Seibel, Timothy (CCM) 
Seiden, Frank (Univ)  
Seta, Joseph (Eve) 
Settle, James (A&S) 
Seuberling, Ronald (Eve) 
Shedd, Thomas (Univ)  
Shepler, Stephen (Bus) 
Sherer, Katherine (CECH) 
Sherer, Curtis (Univ)  
Shuck, Stanley (Univ)  
Shullman, Jay (CECH) 
Siemer, Virginia (Eve) 
Silvey, Robert (CCM) 
Simeone, Joseph (DAAP) 
Simmons, Frederick (DAAP) 
Simon, Eric (CECH) 
Simpson, Charles (Cler) 
Simpson, Nellie (Cler) 
Simpson-Rand, Donna (A&S) 
Sims, Patricia (CECH) 
Sinclair, William (Bus) 
Skaggs, Terry (Univ)  
Smedley, Herbert (Eve) 
Smith, Michael (CEAS) 
Smith, Norma (CECH) 
Smith, Pearl (DAAP) 
Smith, Thomas (Eve) 
Spivey, Carolyn (Univ)  
Spolter, Carol (DAAP) 
Sproull, Howard (CEAS) 
Spurrier, Douglas (Eve) 
Sroufe, John (A&S) 
Stanfield, Jerilyn (DAAP) 
Staud, Cecil (A&S) 
Steger, Ronald (Bus) 
Steidel, Thomas (CEAS) 
Steigerwald, Dale (A&S) 
Stercz, Joseph (A&S) 
Stermer, Jenifer (DAAP) 
Stern, David (A&S) 
Stewart, Bob (Cler) 
Stigler, Robert (Eve) 
Stilgenbauer, Stephen (Univ)  
Straw, Michael (DAAP) 
Stubbs, Charles (CAHS) 
Sturdivant, Martha (Univ)  
Sullivan, Larry (UCBA) 
Suprock, David (CEAS) 
Sutton, Fred (Eve) 
Sylvan, Lawrence (Phar) 
Symons, Jack (UCBA) 
Tangney, Donald (Eve) 
Tartaglia, Gary (Univ)  
Taylor, William (Eve) 
Taylor, Roy (TCAC) 
Tekulve, Paul (Eve) 
Tepe, Patrick (Bus) 
Terrell, Thomas (CECH) 
Terry, Michael (Phar) 
Tharp, Robert (UCBA) 
Theilman, Paul (Bus) 
Thomas, Alfred (CEAS) 
Thompson, Tommie (A&S) 
Thompson, Clestell (CECH) 
Thompson, Delora (Eve) 
Thompson, Beshela (Univ)  
Thorman, Kenneth (CECH) 
Thornton, Michael (CCM) 
Thornton, Richard (Eve) 
Thurman, Kristine (CECH) 
Toerge, Judith (A&S) 
Toney, Alice (Univ)  
Torok, Joseph (Eve) 
Towns, Alan (Univ)  
Truitt, Margarett (CECH) 
Trusty, Alan (CEAS) 
Tucker, R. (CECH) 
Tucker, Gary (TCAC) 
Tuffendsam, Robert (Eve) 
Umbarger, H. (Bus) 
Vaal, John (CEAS) 
Vetsos, Barbara (Univ)  
Vogel, Robert (Univ)  
Vollmer, Dale (Bus) 
VonHolle, Tom (CAHS) 
Voris, Melinda (A&S) 
Wacyk, Michael (CAHS) 
Wagner, Esther (Eve) 
Walker, Carol (A&S) 
Walker, Jacqueline (CECH) 
Walker, Robert (CECH) 
Walker, Kay (Univ)  
Wallace, William (A&S) 
Walters, William (Eve) 
Warner, Paul (Eve) 
Warren, Betty (CAHS) 
Warwick, Kenneth (DAAP) 
Washington, Yvonne (CAHS) 
Washington, Yvonne (CECH) 
Wasilewski, Hong (A&S) 
Waugh, Gregory (TCAC) 
Way, Gregory (Univ)  
Webb, Kyle (Eve) 
Weber, Penny (CECH) 
Weber, James (Eve) 
Wechsler, William (A&S) 
Wehby, Sally (CAHS) 
Wehling, Christina (DAAP) 
Wehner, Randolph (CEAS) 
Weikel, James (Eve) 
Welch, Dorothy (UCBA) 
Welter, Thomas (CECH) 
Werronen, Jeffrey (CECH) 
Wesley, Mary (Eve) 
Westbrook, Robert (Eve) 
Wexler, Jean (Eve) 
Whitaker, Morris (CECH) 
Whitaker, Martha (DAAP) 
White, Ralph (Eve) 
Whiteaker, Arlie (UCBA) 
Widowski, Lawrence (CAHS) 
Wilking, Paul (Eve) 
Williams, Richard (Eve) 
Williams, Wilson (Eve) 
Willoughby, Cecil (A&S) 
Wilson, Ray (DAAP) 
Wilson, Ronald (Eve) 
Wirthlin, John (UCBA) 
Wisbey, Raymond (Eve) 
Withrow, Kimberly (Univ)  
Witt, Marlowe (Bus) 
Wolf, Michelle (CCM) 
Wolfer, Constance (DAAP) 
Wong, Mary (CECH) 
Woronkow, Alex (A&S) 
Worthington, Richard (CEAS) 
Wright, Gary (CECH) 
Wuest, William (Eve) 
Yocum, Roy (Univ)  
Young, Lawrence (CEAS) 
Young, Inez (Eve) 
Young, Marvin (Eve) 
Zaremsky, Michael (A&S) 
Zazo, Donald (CEAS) 
Zechar, Mark (CEAS) 
Zeehandelar, Mary (A&S) 
Zierolf, Mary (CECH) 
Zimmerman, James (A&S) 
Zinser, Kenneth (Univ)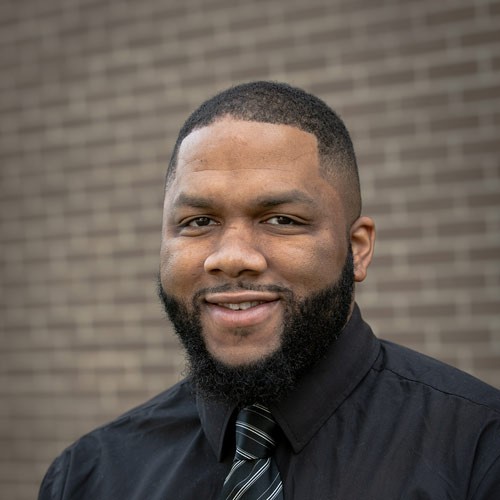 Maurice Stewart, A&S '16
Director of Alumni & Donor Experience, Diversity Outreach and Engagement