Each year, the UC Alumni Association hosts the UC Alumni Celebration to recognize and celebrate the many contributions and overall excellence of UC alumni in countless fields of endeavor, throughout the world.
William Howard Taft Medal for Notable Achievement: Jeff L. Wyler
This award is given to an alumnus of the University of Cincinnati solely on the basis of notable achievement in his or her field. The Taft Medal differs from the Robert E. Dobbs Distinguished Service Award in that it is not restricted to service to the university. The award is in honor and memory of William Howard Taft, Law 1880, Hon 1925, twenty-seventh president of the United States and tenth chief justice.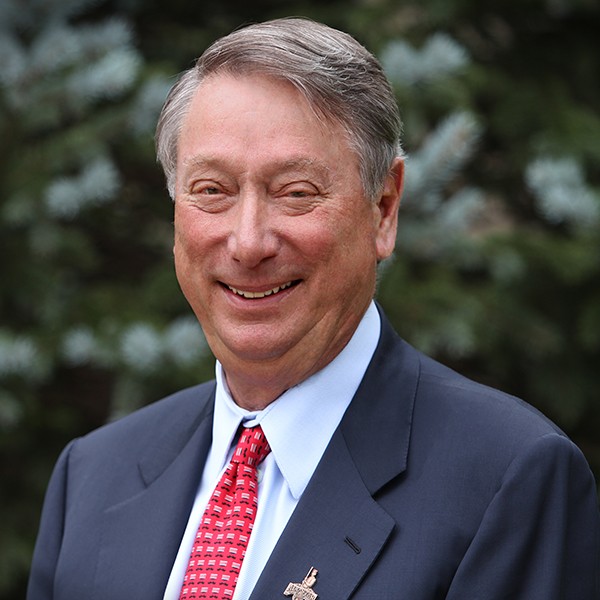 In many ways, Jeff Wyler has lived the prototypical UC story. He was born literally across the street from campus, worked multiple jobs to pay his own way through college, used his business degree to gain a foothold in industry before acting on his entrepreneurial instincts, and made himself a success in the community he loves.

Wyler is the founder and CEO of the Jeff Wyler Automotive Family, a retail network of 35 franchises in three states. One of the country's top 50 dealership groups, the company employs 1,300 and sells more than 40,000 new and used cars annually. It's a far cry from the fledgling Batavia, Ohio, dealership he took over in 1973 at age 32, with 12 employees, six service bays, 20 parking spaces, and first-year sales of 383 vehicles. The phenomenal growth was a product of Wyler's dogged determination, willingness to take calculated risks, and unerring focus on the needs of his customers.
Wyler spent much of his youth in the western U.S. as his family moved around for his stepfather's job with Chevrolet. After graduating from high school in Texas, he briefly served in the U.S. Army Reserves and eventually returned to his native Cincinnati where he worked multiple jobs to put himself through college while taking a heavy course load. His degree in finance from UC could have propelled him into a career with one of the heavyweights in the financial sector, but instead he accepted an offer to work for Chevrolet like his stepfather, where his acumen and work ethic took him up the corporate ladder during his eight years there. While he appreciated the stability his work afforded him, his entrepreneurial streak compelled him to get out from under the layers of management at GM, so he bet on himself by taking over the struggling Chevrolet dealership in Batavia. Relying on the inner toughness that had seen him through his UC years, he persevered mightily when the Arab oil crisis of 1973 brought fuel shortages and gas rationing during his first year, emerging stronger for the experience.
Before long, opportunity knocked when a friend and customer suggested he advertise on TV since, as a Clermont County business, Wyler was prohibited from advertising in Hamilton County newspapers. In his down-to-earth and soon-to-be trademark fashion, Wyler began his long-running ad campaign to convince Greater Cincinnatians that "cars, like eggs, are cheaper in the country," with "country" fairly describing Clermont County four decades ago. But with traffic around I-275 continuously increasing, customers started finding their way to Batavia in growing numbers, and the dealership took off.
Further innovation would follow. Anticipating changes in his industry, in the early 1980s Wyler acquired imported car franchises and consolidated his east-side dealerships by pioneering the "automall" concept where his domestic and foreign franchises, plus a used car dealership, were co-located. By de-emphasizing the specific brand of car in favor of greater convenience, wider selection and lower pricing, Wyler built a more user-friendly car-shopping experience as well as greater equity in his own Wyler brand.
Through the years, Wyler has been an extremely engaged corporate citizen in the communities where he's done business, and a great champion of his alma mater. He brought a sharp focus to elevating the UC academic experience during his time as chairman of UC's Board of Trustees, seeking to help elevate more programs to world-class status while exposing more people in the region to the university's outstanding offerings. He has also been a long-time staunch supporter of Bearcats athletics. Wyler is also currently chair of the UC Health board of directors.
The word "family" in his company's name refers to its dozens of linked dealerships, but the Jeff Wyler Automotive Family is also a family business, and Jeff Wyler is unabashedly a family man — proud to have his children deeply involved, including his son and son-in-law as partners and successors in running the region's most successful automotive network. Its credo has been "Treat customers with honesty, fairness and respect," and that recipe for success has been evident throughout the many business and community relationships that Wyler has built over the years.
Robert E. Dobbs Distinguished Service Award: Sandra & William P. Wiesmann, MD
The Robert E. Dobbs Distinguished Service Award recognizes alumni who have rendered outstanding, faithful and selfless service to their alma mater.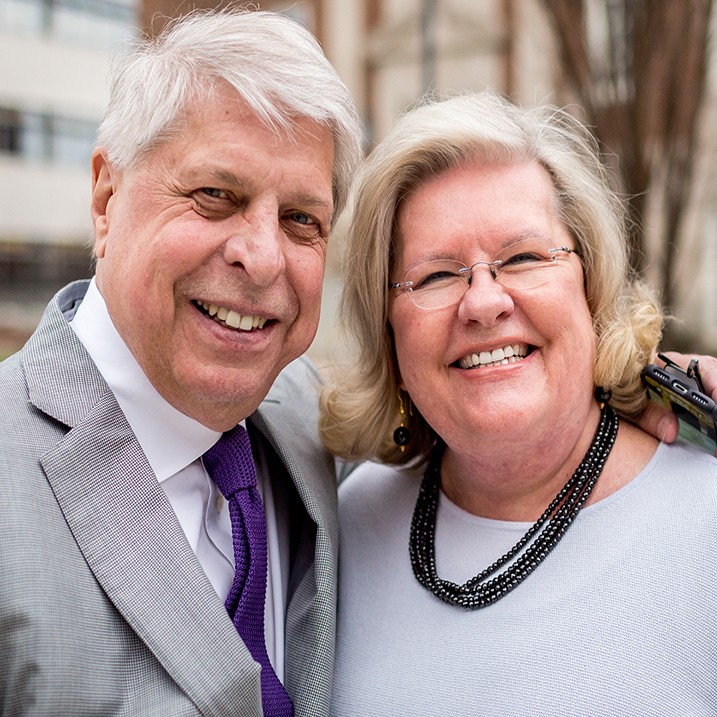 Bill and Sandy Wiesmann had always found fulfillment in their decades of faithful support to their alma mater, including work on behalf of the UC Foundation and UC Alumni Association, service on the alumni advisory boards of their respective colleges, leadership in their Washington D.C. alumni group, and support of scholarships. Yet in recent years they had begun to feel they could and should do even more to make their involvement more impactful. They wanted to work together, unite their respective college backgrounds, help students discover a richer educational experience, and be personally involved along the way.

Ultimately the couple chose an innovative path that reflected their particular passions and life's work — he a doctor, researcher and entrepreneur, she a career educator and advocate for teachers — while providing Bearcats following in their footsteps with something available nowhere else. They created the Next Generation Leadership Scholars program in which exceptionally talented undergraduates with financial need can engage in multi-year scientific research opportunities at Synedgen, Bill's California-based biotechnology firm. Scholarship recipients are students of the STEM disciplines within Bill's College of Arts and Sciences as well as the School of Education within Sandy's College of Education, Criminal Justice, and Human Services.
For the students, the opportunity provides pure experiential education similar to co-op as offered in other colleges. In addition to scholarship support, Next Generation Leadership Scholars work during the summer with professional scientists — many of whom are former professors who are accustomed to working with students — as they explore and develop groundbreaking research. Students say they relish learning essential procedures that reinforce and expand concepts covered in their UC classes — building their resumes as well as their life skills to help position them for greater success. And because traveling and living on their own in California is an entirely new experience for them, the students also receive plenty of "real-life guidance" that further enlarges the scope and impact of their scholarship, including insight on career paths, personal growth, and professional contacts. And getting to know them over the course of their two-year terms as Next Generation Leadership Scholars allows the Wiesmanns to cultivate and appreciate their growth, thus deepening their investment in the students' futures and serving as a gratifying and driving force behind their philanthropy.
Marian A. Spencer Mosaic Award: Christopher Lewis, MD
Recognizing a UC graduate whose leadership enhances our shared community through cultivating collaboration, fostering inclusiveness, championing the cause of the underrepresented, and promoting equity and opportunity for all.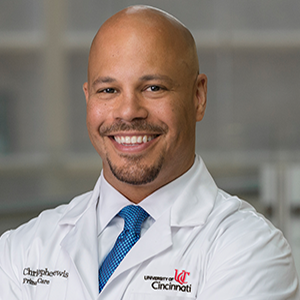 As UC's vice provost for academic programs, Dr. Chris Lewis is deeply devoted to improving the lives of students. As founder of the Village Life Outreach Project, his passion for service extends to East Africa where the non-profit organization, in partnership with UC, is committed to enhancing the lives of rural villagers in Tanzania.

In true UC style, Lewis' work displays a collaborative, interdisciplinary approach to experiential learning. As a third-year UC medical resident serving a global health elective in Tanzania in 2003, he was so moved that he founded the Village Life Outreach Project the following year to "unite communities to promote Life, Health and Education." As he and others from UC visited, listened and learned of the villagers' daily challenges, he realized most problems revolved around access to clean water and education for area children. Rather than simply begin executing potential solutions in their behalf, Lewis recognized the need for a true partnership where all parties worked to raise the quality of life, but where the villagers would truly own the ongoing process and ultimate outcomes — "a hand up rather than a handout mentality, a mission of empowerment," Lewis says.
Since the Village Life Outreach Project began 17 years ago, Lewis has led more than two dozen trips to Tanzania with over 700 UC and UC Health faculty, residents and students, and the level of activity and impact has continued to rise. They treat the sick, establish methods of ensuring clean water, build schools (with the help of UC's Engineers Without Borders chapter), create feeding programs for the schoolchildren, help village leaders craft systems by which they can sustain the work and its benefits, and much more.
As great as he feels about the difference Village Life has made on the ground in Africa, Lewis takes enormous satisfaction in its reciprocal nature; Village Life is transformational for everyone it touches. "It's much bigger than our just coming in to serve," he says. "We are the recipients of more service than we give. We have the opportunity to have our lives changed by the lessons we learn in Tanzania — lessons in humanitarianism, the importance of community, what poverty and wealth really mean."
Besides working in UC's provost's office, Lewis holds a faculty position as professor of family and community medicine. He had previously worked for the Office of Diversity and Inclusion at the College of Medicine where his commitment to fostering inclusiveness was evident through his student recruitment, retention and advising work while helping generate over $1.7 million in scholarship funding.
Jeffrey Hurwitz Young Alumni Outstanding Achievement Award: Anndréa M. Moore
This award is given to a UC graduate on the basis of significant professional achievement in his or her field of endeavor, and continued service and involvement with the university and community. This award is in honor and memory of Jeffrey Hurwitz, BBA '72, MBA '73, former president of the UC Alumni Association's Board of Governors.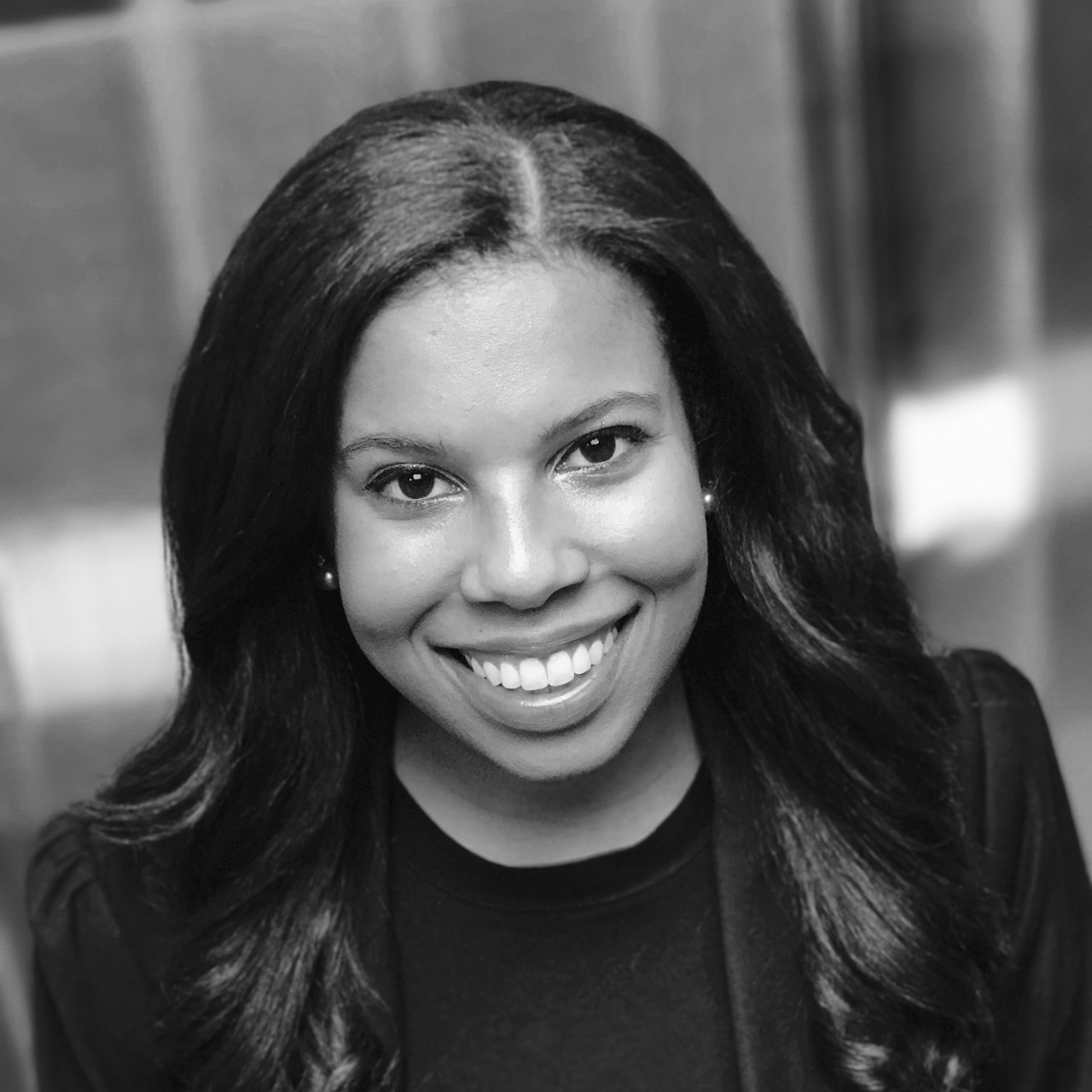 Those who knew, taught and worked with Anndréa Moore when she was a UC student clearly saw a young woman on her way to great things. A Carl H. Lindner Honors PLUS Scholar, Darwin T. Turner Scholar and University Honors Distinguished Scholar, she received the Presidential Leadership Medal of Excellence in recognition of what she'd achieved on campus and what she seemed destined to accomplish going forward.

Her professional career has taken her to Google, Apple, and Facebook, and she's received an advanced degree from Harvard Business School. From consulting with small and medium-sized businesses on digital marketing strategy to leading teams that launch global product features impacting millions of users, she has gladly shared her marketing and product growth expertise, including digital marketing, product storytelling, email engagement, and customer journey optimization. Her experience in the tech industry led her to see the vast potential in a formal network of her peers, so she founded and became CEO of Black Tech Women, growing it from a small online community to an organization of more than 3,000 members internationally. She now leads a team of 15 that executes partnerships with many premier tech companies toward advancing the community of black women to become senior leaders in the technology space.
Continuing to focus on creating access and opportunity for others, Moore actively coaches and mentors others in their professional journeys. She advises with the Management Leadership for Tomorrow Career Fellows Program, coaching more than a dozen juniors across the country to secure internships in the technology, media and entertainment fields. She has also been a panelist and speaker at SxSW 2018, Tech Inclusion, the Black Enterprise Entrepreneurship Conference and the Google Online Marketing Challenge Summit.
Outstanding Alumni Awards
The University of Cincinnati's impact on the world is manifested largely through the accomplishments of its alumni who are applying the lessons they learned, and drawing from the inspiration they discovered, as students in their particular colleges. Within the broader UC educational environment, those college-based experiences spur intellectual curiosity while laying the practical foundation for successful careers in the widest range of professions.
As part of the annual UC Alumni Celebration, we honor a select group of Bearcats representing each of the university's 13 colleges, as well as the unique training ground of UC Athletics, with the Outstanding Alumni Awards.
UC's outstanding reputation in the expansive healthcare field traces a long line of dedicated pioneers and practitioners — from Daniel Drake all the way to the professionals of today.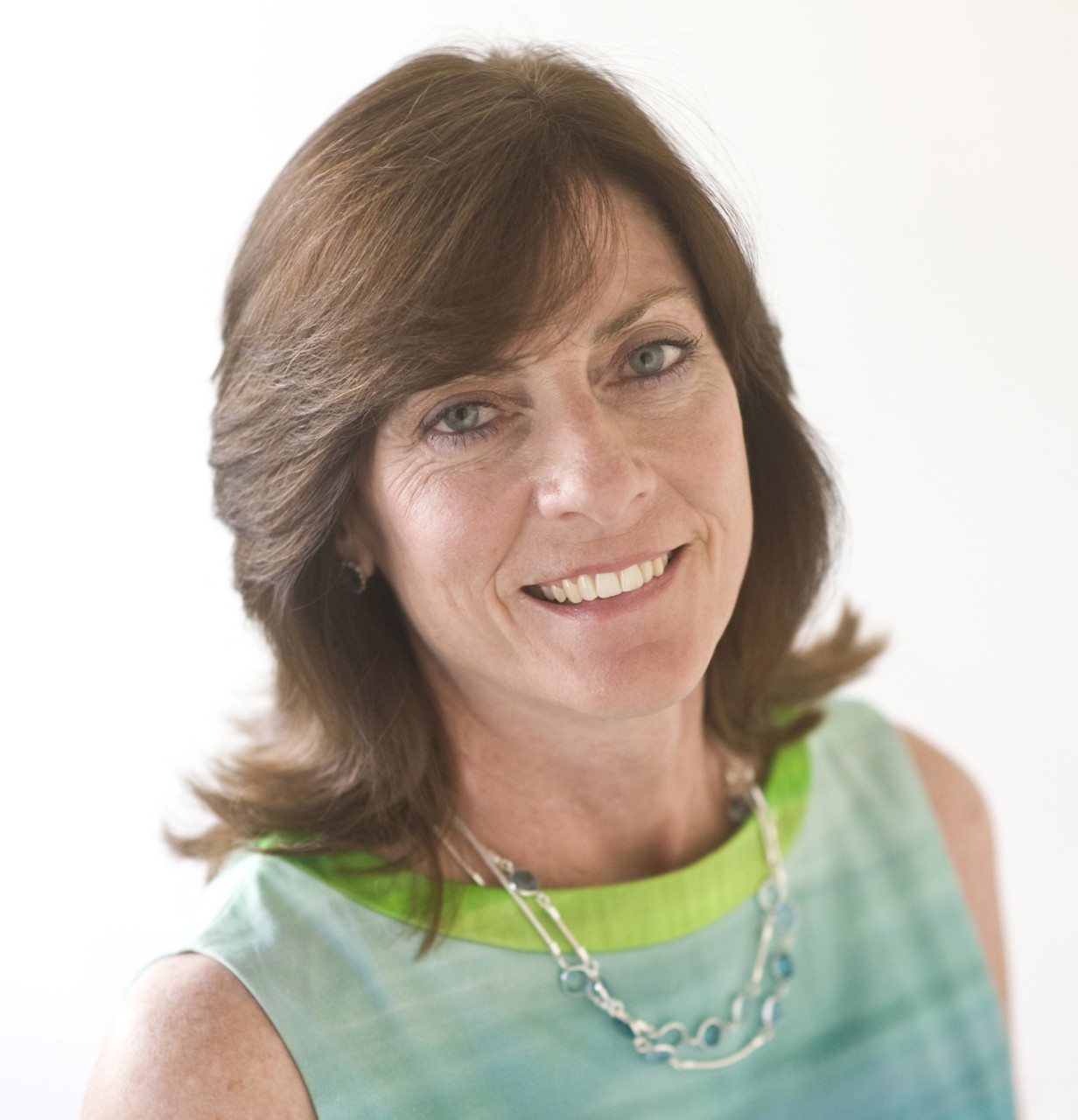 As Founder and President of Rehab Resources, Terri Hollenkamp has made her mark as a leader for rehabilitation services in the state of Ohio for over 35 years. Throughout her career, Hollenkamp has focused on advocacy, clinical program development, education of allied health professionals, and support for patients and their families. In 2018, Hollenkamp launched a community-based rehabilitation clinic in Colerain, Beyond Limits Rehabilitation, which specializes in complex acuity and amputee care for the Greater Cincinnati area. Being a proud UC graduate, Hollenkamp has employed over 200+ allied health professionals in the region, many of whom are fellow UC alumni. A tireless advocate and volunteer in her field and at UC, Hollenkamp also has generously supported the next generation of professionals by her selfless dedication on the college's Leadership Council and through establishing the CAHS Dean's Endowed Diversity Scholarship.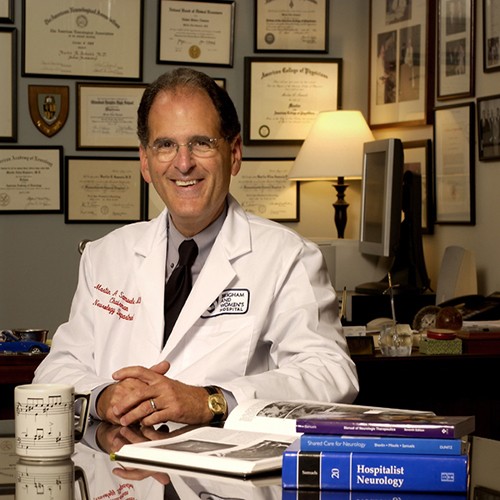 Dr. Martin A. Samuels is the Founding Chair Emeritus of the Department of Neurology at Brigham and Women's Hospital and the Miriam Sydney Joseph Distinguished Professor of Neurology at Harvard Medical School. He completed his undergraduate studies at Williams College, received his MD from the University of Cincinnati College of Medicine, and he completed his post-doctoral training in internal medicine at Boston City Hospital and in neurology at Massachusetts General Hospital. Board certified in neurology and internal medicine, Dr. Samuels is a fellow of the American Academy of Neurology, the American Neurological Association, the Royal College of Physicians, and a Master of the American College of Physicians. His special interest is the interface between internal medicine and neurology. Internationally known within internal medicine and neurology as a premier diagnostician and teacher, his career has been aimed at relieving suffering caused by neurological disease. Dr. Samuels has defined the field of neurological medicine with its many subspecialties of neuro-cardiology, neuro-hematology, neuro-gastroenterology and all the other broad interfaces between diseases of the nervous system and disorders in the rest of the body. He has written and lectured widely on these topics, as well as common neurologic complaints such as dizziness, movement disorders, stroke, emergency neurology, and headache. He is the creator of "Samuels's Manual of Neurologic Therapeutics" and co-authored "Adams's and Victor's Principles of Neurology."

A professor and researcher at UC for 47 years, Janice Dyehouse appreciated that teaching psychiatric nursing provided access to patients at University Hospital, and therefore the opportunity to have a real impact on mental health in the community. She also cherished the chance to provide actual, in-hospital experience to her students. Dyehouse was at the forefront of understanding the far-ranging effects of alcohol abuse. She was instrumental in securing a pair of grants that led to new research into various alcohol-related issues, as well as ways to mitigate the effects of alcohol abuse. And she led the integration of this critical subject matter into the college's curriculum.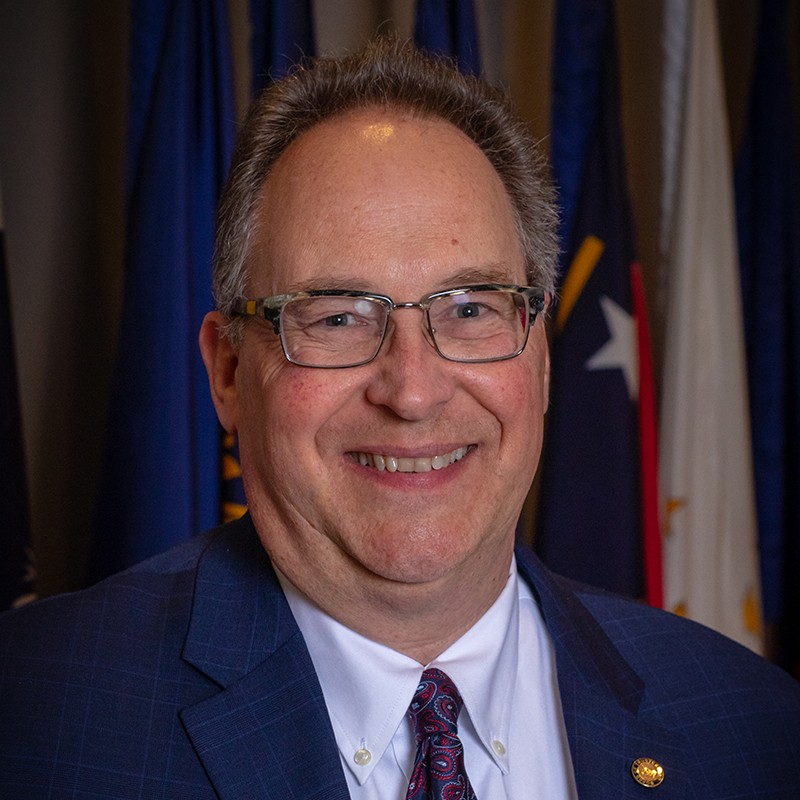 A long-time practitioner of community, managed care, long-term care and consultant pharmacy, Greg Fox is a pharmacy merchandiser for The Kroger Company's Central Marketing Area, encompassing Indiana, Illinois, and parts of Missouri, Michigan and Ohio. He has served on numerous health insurance plan boards and is currently the treasurer and trustee of the American Pharmacists Association. Fox was president of the Ohio Pharmacists Association when legislation passed allowing pharmacists to immunize and provide collaborative services; he initiated and testified for similar laws in Indiana. Active in training the next generation of pharmacists, he is an adjunct professor of pharmacy practice at several colleges while sitting on three Pharmacy Dean's Councils.

Known for their innovation, vision and compassion, Bearcats have been breaking barriers and lifting the lives of others for generations.
Reginald Wilkinson spent almost half of his 33 years with the Ohio Department of Rehabilitation and Correction as its director; the agency's training academy is named in his honor. He later led the Ohio Business Alliance for Higher Education and the Economy as well as the Ohio College Access Network. He was appointed to the Ohio State Board of Education in 2019 and to the Ohio State University Board of Trustees in 2020. The appointments mark the latest in a long line of statewide posts recognizing Wilkinson's demonstrated leadership in government, education and the private sector over his career of nearly five decades. At UC, he has served on the CECH Dean's Advisory Board, been an adjunct instructor in A&S, received Kautz Alumni Master recognition, funded the Dr. Reginald Wilkinson Scholarship, and helped create the CECH Student Emergency Fund.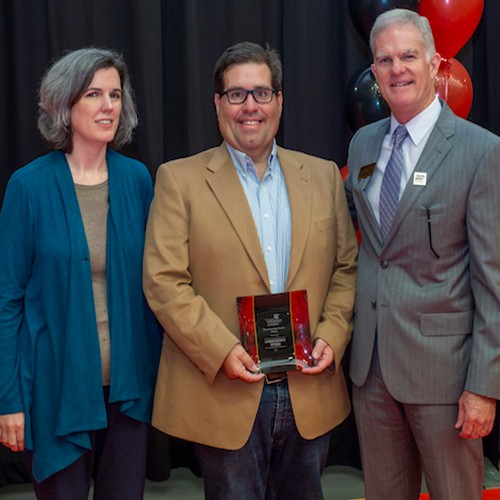 Leveraging his Information Technology degree and know-how, Chris Titzer is making a major difference in fighting the effects of autism. He has developed analytical software to help with early detection of Autism Spectrum Disorder in children, and as a trustee of the Linden Grove School, a Cincinnati chartered school specializing in working with autistic children, he solves complex problems arising from a growing population of such children. In particular, Titzer applies his expertise to advance the school's STEAM curriculum, manage costs, and raise funds for a new building. He is also planning a series of one-day "code camps" to introduce students under 12 to writing code.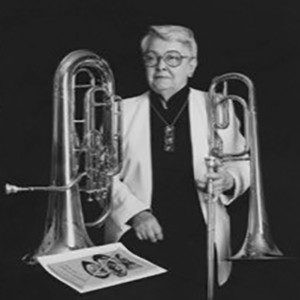 A pioneer in the music field, Betty Glover was one of the first female trombonists to join a major symphony orchestra, becoming principal trombonist for the Kansas City Philharmonic in 1944. She later played bass trombone and tenor tuba with the Cincinnati Symphony Orchestra for 33 years while on CCM's faculty where she mentored hundreds of students; she was also conductor of the school's Brass Choir from 1969 to 1992. A long-time staunch supporter of the International Women's Brass Conference, Glover was a leader in breaking barriers and stereotypes where her musical instrument was concerned, saying "there is no longer such a thing as 'a man's instrument' or 'a woman's instrument.'"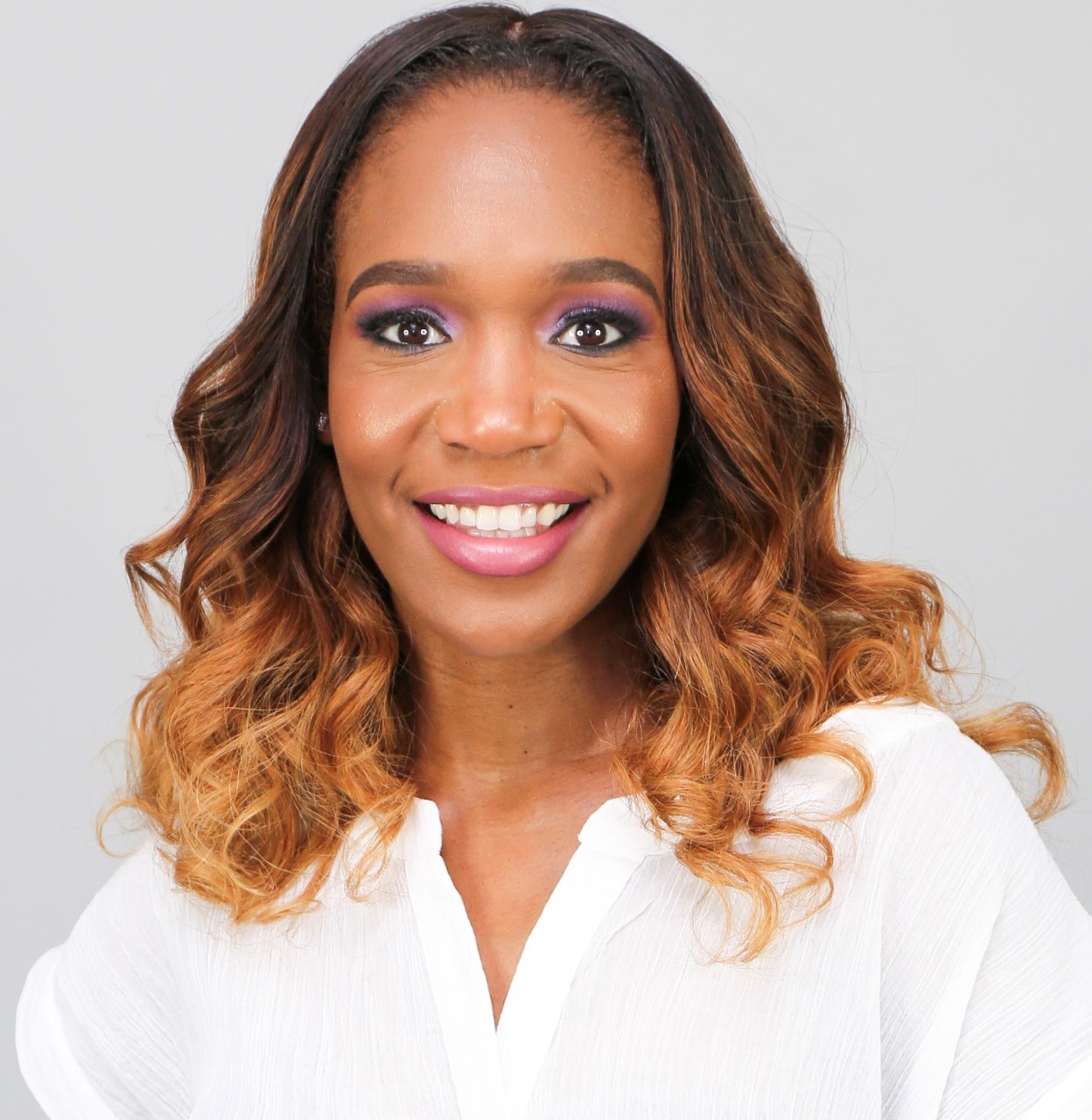 Winning an Olympic gold medal in Beijing with the 2008 U.S. Women's Track and Field team in the 4 x 400-meter relay was the culmination of years of extraordinary challenge, dedication and accomplishment for Mary Wineberg. That triumph opened the way for her new calling as a passionate champion in education, personal motivation and leadership development. Her story of overcoming tremendous hardships and long odds early in life to reach the pinnacle in her sport serves as an inspiration to the thousands she has touched through her public speaking, community engagement, and has published books titled "Unwavering Perseverance: An Olympic Gold Medalist Finds Peace" and "I Didn't Win." Wineberg loves inspiring youth and wants them to know that they too can secure gold. She loves giving back through her sorority, Alpha Kappa Alpha, and is active as a member of The Links, Inc.

Three outstanding Bearcats illustrate how some tremendous people make a big impact on companies, organizations and institutions away from the spotlight, where their expert contributions provide the necessary infrastructure for success.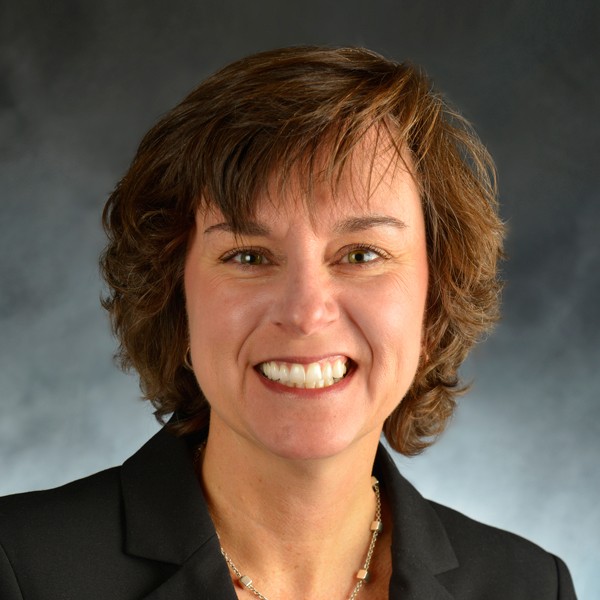 Patty Kautz has been a leader in the Greater Cincinnati finance and accounting field for more than three decades, demonstrating unique talent for identifying opportunities for process improvements and financial reporting system enhancements. She has been chief operating officer for VonLehman since 2011; previously she had served in various capacities with Deloitte as well as a large group of family-owned companies. Kautz is also a long-time dedicated volunteer with her college, including as president of the Alumni Board of Governors and as a mentor within the Women of Lindner and Lindner Women in Business networks.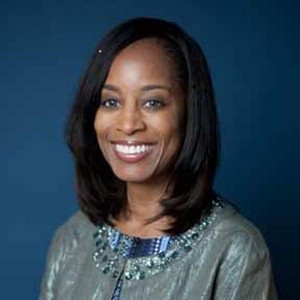 As UC's assistant vice president and chief risk officer, Anita Ingram manages the Office of Enterprise Risk Management, which includes UC's risk management and insurance functions as well as the professional liability risk management functions for UC Physicians and the UC Medical Center. She is deeply involved with the integration of risk management techniques across UC's business portfolio while contributing to decision-making that affects the university's strategic direction. Ingram previously had served in a similar role at Southern Methodist University, playing a vital role in overseeing security operations supporting the George W. Bush Presidential Library Center on the SMU campus.

Throughout her diverse career, Melany Stinson Newby has distinguished herself as an outstanding lawyer, university official and volunteer. She has worked with the City of Cincinnati, as UC's director of legal services (where she was responsible for creating the university's trademark/licensing program), and as vice chancellor for legal and executive affairs at the University of Wisconsin. Newby has been honored by the National Association of College & University Attorneys (NACUA) as a Life Member. She is a founding member of the UC Women in Law program that unites law school alumnae to mentor students and pool their philanthropy for maximum impact. As a volunteer, Newby is involved with a number of organizations in support of women.

The work of UC alumni has come to embody a sense of responsibility to all facets of doing business. A trio of alumni honorees are leading the way at the intersection of innovation, commerce and sustainability.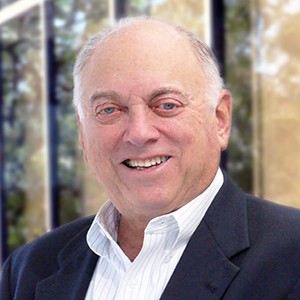 As a brilliant research and development chemist and eventually chief operating officer, president and chairman of Michelman, Inc., John Michelman led the creation of many environmentally friendly surface coatings for use in various industries worldwide. He has also been active in supporting UC and the students who have followed his career path. Michelman and his son, Rick, established a summer research fellowship in the Department of Chemistry to support students conducting research, and he created the John S. Michelman Honors Scholars Fund to assist incoming freshmen as they enter the Arts & Sciences Honors Scholars Program.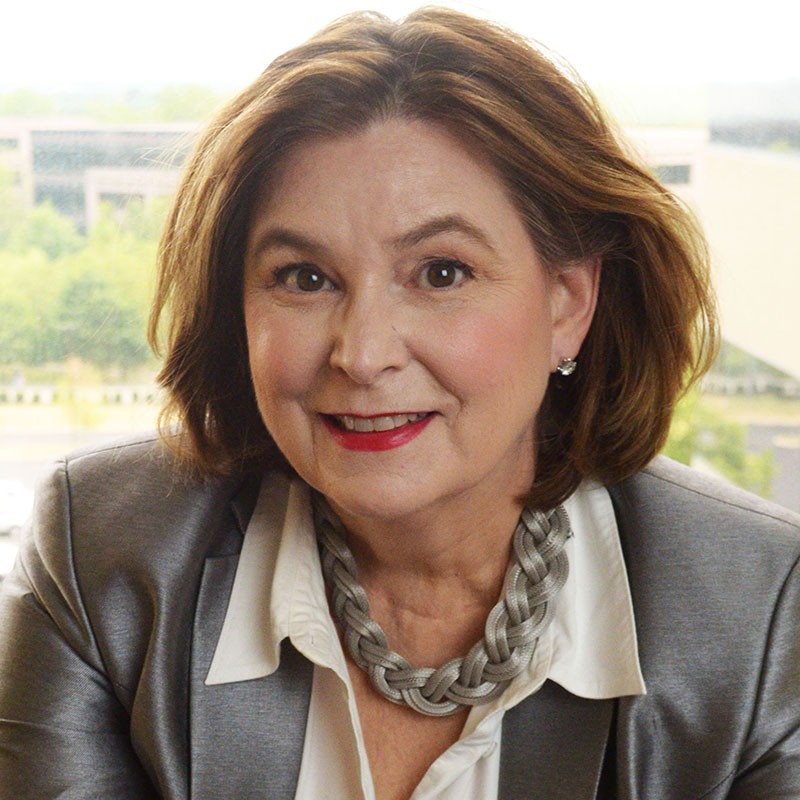 As president of E3 Strategic Partners, Carol Clinton provides her global clients with a range of consulting services around chemical product safety, regulatory compliance and sustainability. Through more than 30 years as an expert in international environmental, health, safety and transportation (EHST) issues and sustainability solutions, she has brought a unique combination of manufacturing, regulatory agency, nonprofit, education and consulting engineering perspectives to the field of environmental, health and safety performance improvement. Clinton serves on the External Advisory Board for the UC Department of Chemical and Environmental Engineering.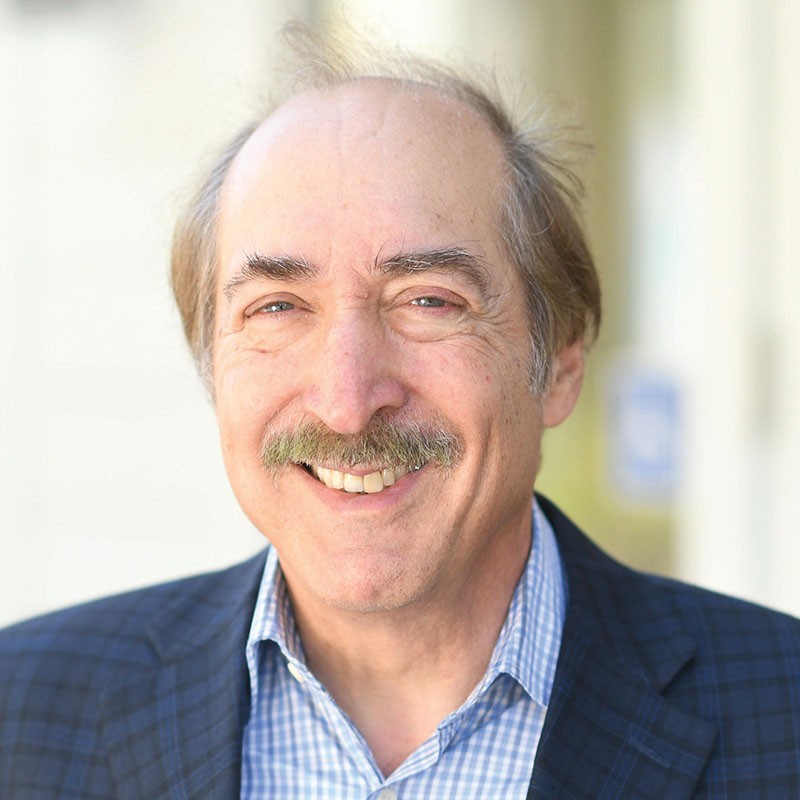 Internationally recognized as an innovator and thought leader in his field, Daniel Iacofano has built a 40-year career in environmental and urban planning and design, organizational development and strategic planning, landscape architecture, and collaborative consensus-building. The president, CEO and co-founder of California-based MIG, Inc., he has worked with hundreds of communities and organizations worldwide on a great variety of projects — from restoring rivers and managing natural resources to developing downtowns and repurposing public agencies. All share the common end goal and reflect Iacofano's desire to connect people with places and each other while enhancing livability and sustainability.