Thursday, June 29
5:30 - 7:30 p.m.
ADC FINE ART GALLERY
1013 York St. - Second Floor
Cincinnati, OH 45214
Online registration for this event has closed. Please reach out to Cynthia Miller if you are interested in attending. 
Join us for an inspirational evening featuring Litsa Spanos, CECH '85, as she shares her remarkable story — from childhood in remote northern Greece to becoming an accomplished American entrepreneur and Cincinnati "Woman of the Year" honoree. 
Beyond hearing Litsa's powerful story, guests will explore her 13,000-square-foot Art Design Consultants gallery space and learn about the art and artists in the ADC West collection. Enjoy charcuterie and wine while connecting with fellow Women of UC!
Ticket: $25
Your registration includes charcuterie, wine and convenient parking.
Meet Litsa Spanos, CECH '85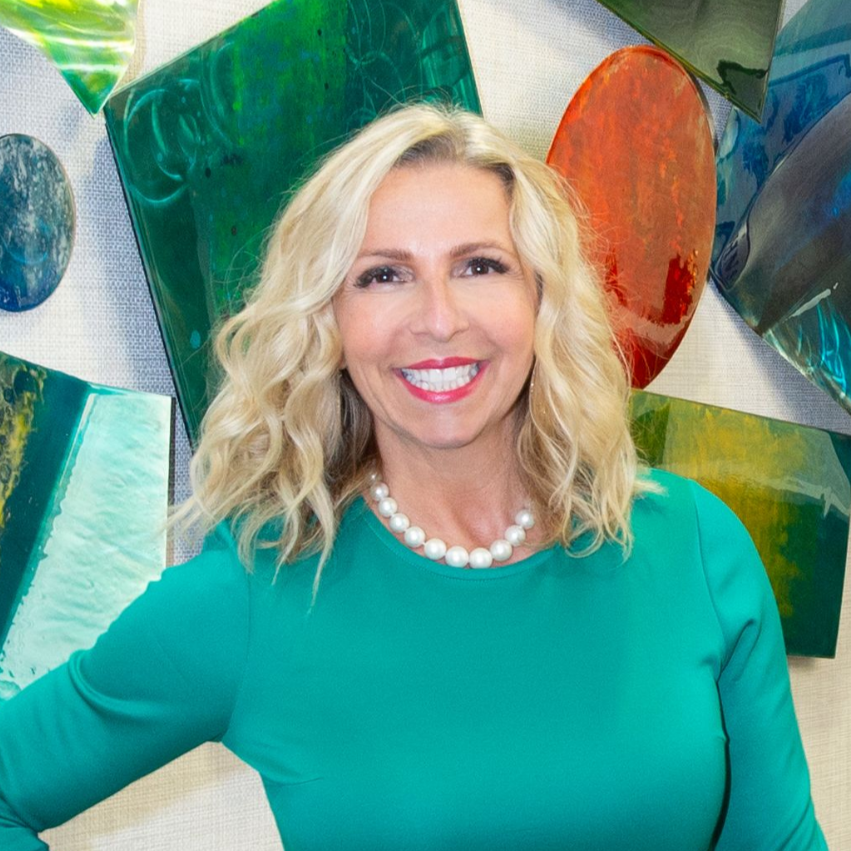 Litsa Spanos was born in a tiny village in northern Greece. While her family didn't have running water, electricity or much money, they embraced a dream for a better life. When Litsa and her sister were still very young, their parents packed up their belongings, they all said a tearful goodbye to their extended family and friends, they boarded a ship headed for "the land of opportunity," and saw the course of their lives changed forever. Their parents worked night and day to save enough to put Litsa and her sister through school. Fast forward, and today Litsa is a proud UC alumna and a successful entrepreneur.
Share Your Women of UC Inspire! Story
Women of UC is a network of Bearcats united to empower our female graduates. Together, we inspire each other to advance our personal and professional lives.
 
Women of UC are makers, athletes, visionaries, mothers, entrepreneurs, veterans, teachers, engineers, health care providers and so much more. Women of UC are you.
 
The Women of UC Inspire series showcases personal stories of our incredible alumnae and will leave you feeling empowered and inspired. Are you willing to share your story? Tell us more by completing this short form.
Cynthia Miller
Executive Director of Alumni & Donor Experience, College & Constituent Engagement