Onyx and Ruby Past Recipients
Reginald Wilkinson, EdD, CECH '98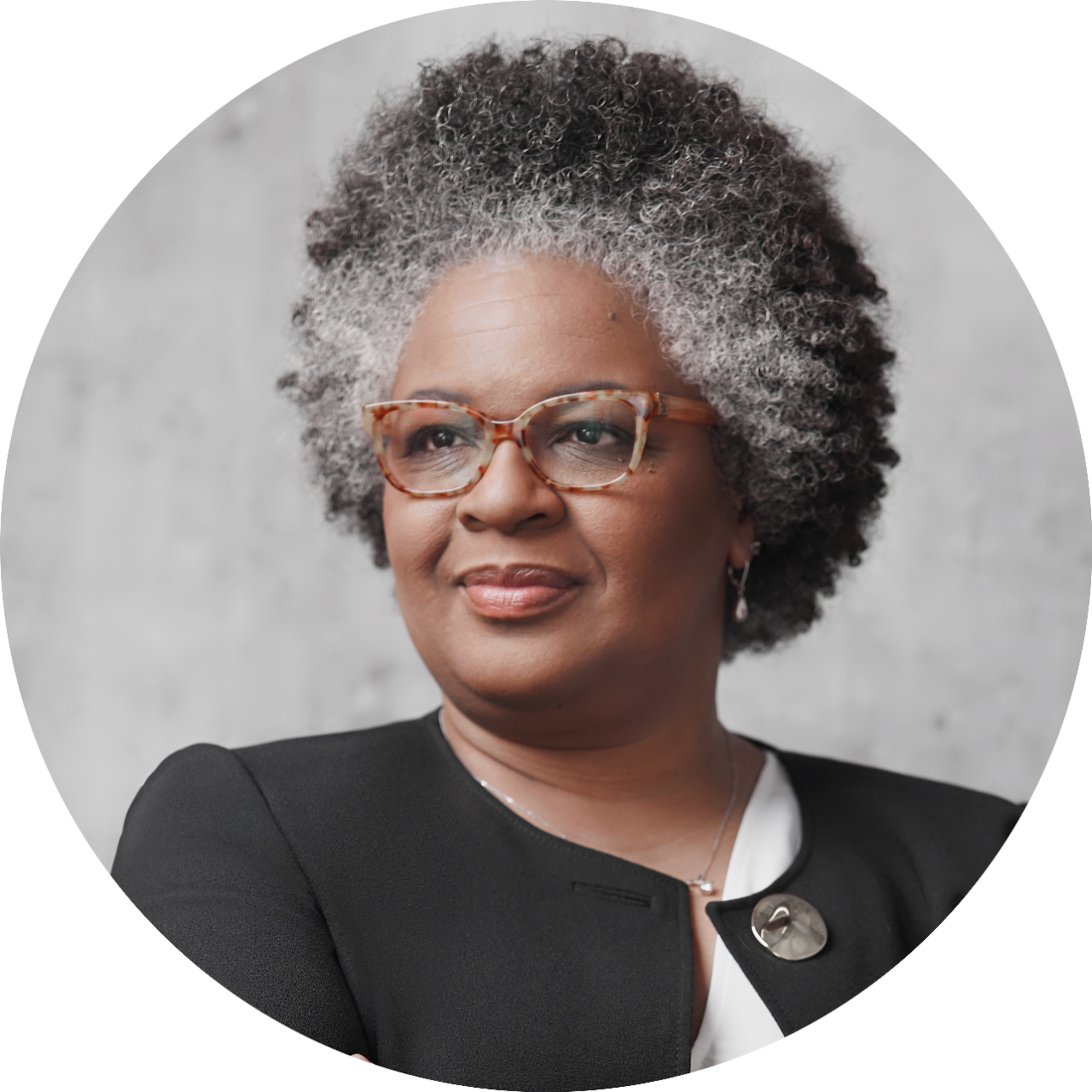 Reginald "Reggie" A. Wilkinson, EdD received his Bachelor of Arts in Political Science and Master of Arts in Higher Education Administration, both from The Ohio State University in 1972 and 1973 respectively. He would also earn a Doctor of Education degree from the University of Cincinnati in 1998. In 1973, Dr. Wilkinson began employment with the Ohio Department of Rehabilitation and Correction (ODRC) at a prison in southwest Ohio. Among other posts, he would serve as a prison warden, a deputy director and director of the ODRC. He was appointed and reappointed as director of the ODRC, a position he held for more than 15 years, by Gov. George Voinovich and Gov. Bob Taft. He retired from state service in 2006. Currently he is President of Connecting the Dots, LLC, a consulting company.

Dr. Wilkinson served as president of both the American Correctional Association and the Association of State Correctional Administrators. Additionally, he is a former vice chair of the International Corrections and Prisons Association, as well as a former chair and current member of the National Institute of Corrections Advisory Board (U.S. Department of Justice). Following his retirement, Dr. Wilkinson would lead the Business Alliance for Higher Education and the Economy (affiliated with the Ohio Business Roundtable) and the Ohio College Access Network. He joined the Tiffin University Board of Trustees in 2012. He would serve as chair of both the Development and Academic Affairs committees.
Dr. Wilkinson continued his contributions to Ohio by serving on various boards and ad hoc groups, including The Ohio State University's Board of Trustees, Ohio's State Board of Education, the Ohio Peace Officers Training Commission, the Governor's Council on Juvenile Justice, the Ohio Attorney General's Advisory Group on Law Enforcement Training and the Columbus Community Safety Advisory Commission. He is also a member of Phi Beta Sigma Fraternity, Inc.
The Honorable Cheryl Grant, A&S '66, Law '73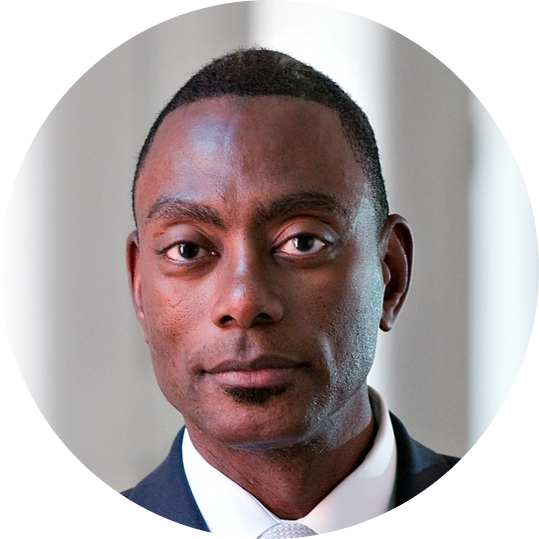 The Honorable Cheryl D. Grant served as an elected Judge in the Hamilton County Municipal Court for 20 years before retiring December 2017. She earned a Juris Doctor degree from the UC College of Law, 1973, and in the same year she received her Bar License from the Supreme Court of Ohio. The following year she received her license to practice in the Federal District Court of the Southern District of Ohio. She participated in continuing legal education programs with The National Judiciary College in Reno Nevada, the nation's premier judicial education institution; George Mason University School of Law; Law and Economic Center Institute for Judges, Arlington, Virginia; Law and Economic Institutes, Washington, D.C; the Searle Law and Economic Institutes for Judges, Northwestern University, Chicago, Illinois; and the Ohio Judiciary College, Columbus, Ohio.
Judge Grant is a law educator, having served as Assistant Professor of Business Law at the Lindner College of Business and Adjunct Professor of Law at Xavier University's Williams College of Business. Her employment experiences since law school comprise her work as a Reginald Heber Smith Fellow; Congressional Aide to former Congressman Thomas Luken; Law Director, city of Lincoln Heights, Ohio; Assistant United States Attorney for the Southern District of Ohio; the first Chief Investigator of the Office of Municipal Investigation (OMI), city of Cincinnati; Assistant Public Defender, Hamilton County; Assistant Attorney General, State of Ohio; and owner of C. D. Grant & Associates, a law firm that provided employment to female attorneys when many employment doors were not open to hiring black females. Judge Grant received her Master of Divinity degree from the Palmer Theological Seminary. She is actively dedicated to the work of the biblical education and currently serves as an Associate Minister of Zion Baptist Church.
She has an impressive history of civic and social engagement such as: a member Alpha Kappa Alpha Sorority, the Ohio Eastern Stars-PHA, University of Cincinnati Foundation Board, and the NAACP. She is a recipient of the YWCA Career Woman of Achievement and many other community awards. Past appointments include the governor's Ohio Youth Advisory and the Mayor's Task Force on Police Community Relations. She was later invited to join the U.S. Criminal Justice's People to People delegation traveling to China and consulting with Chinese government concerning matters of criminal justice. She was former President of the Board of Memorial Community Center. She currently serves as a member of Board of Trustees of The Crossroads Center. She was active in Black Career Women's Inc., where she was mentored and sponsored by its organizing president Linda Bates Parker.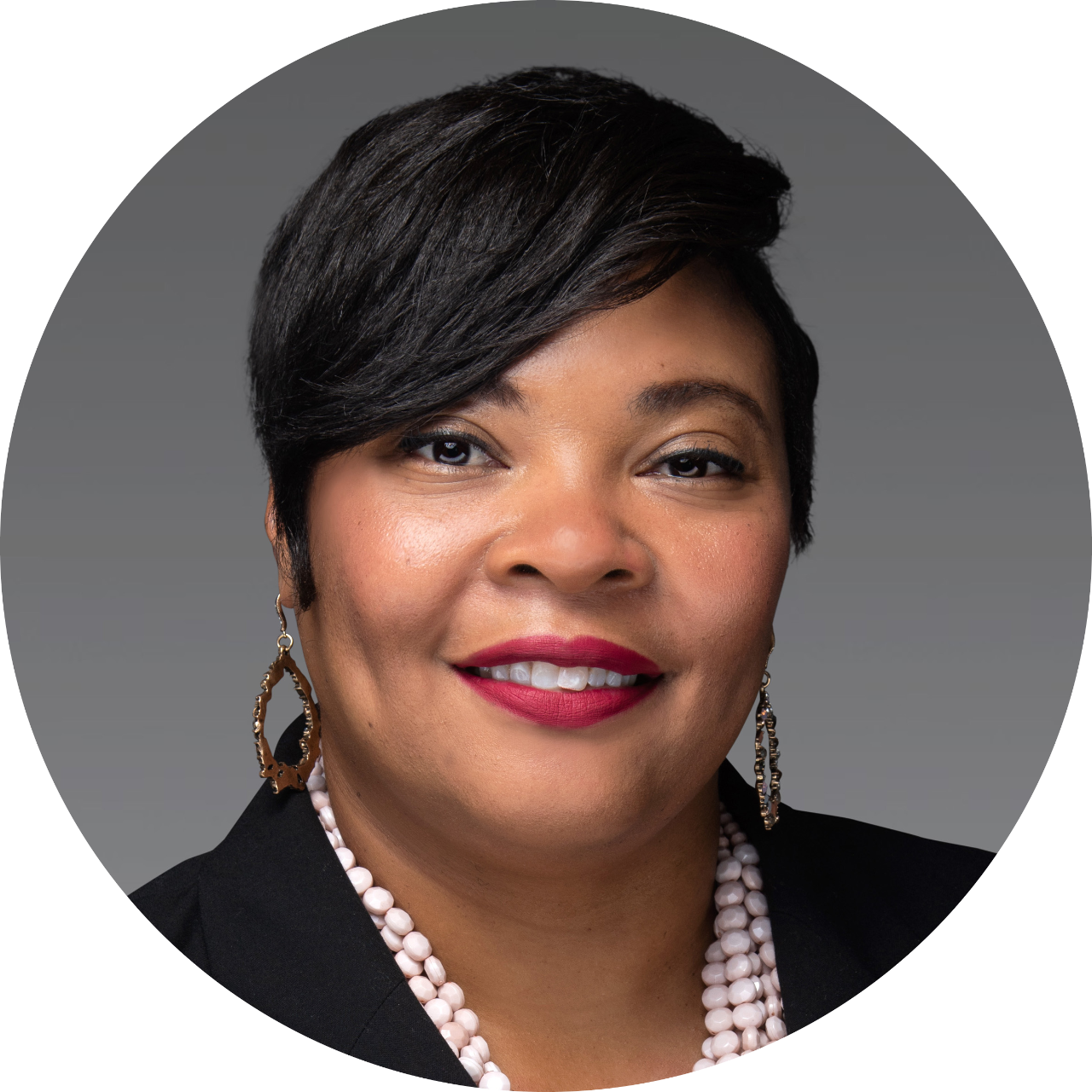 Kerry Charles is a 2005 graduate from the College of Arts and Sciences, earning a degree in communication. He is a weeknight anchor for NBC4. He joined the station after working as an anchor/reporter in Atlanta. Prior to that, he spent seven years as a morning news anchor in Greensboro, N.C. He has also produced and/or reported in Columbus, Cincinnati, and Shreveport, LA.
Kerry's interest in broadcasting started at an early age. While attending Crestview Middle School, he became a host for Kids Sundae. The weekly radio program aired on WCBE 90.5FM. He was also a young anchor and reporter for the Kids News Network, the weekly television program aired Saturday mornings. In his years away from home, Kerry covered a variety of stories. He followed two viewers to the Bahamas to check on their families and childhood homes following Hurricane Dorian. He covered a presidential debate and three national political conventions. Kerry anchored special coverage on the scene of the Charleston church shootings, the 50th anniversary of the March on Washington for Jobs & Freedom, and Super Bowl LIII. During the grand opening of Tyler Perry Studios in Atlanta, he interviewed several entertainment icons.
Kerry believes in giving back to the community. When he is not visiting with local students and organizations, Kerry is busy serving on boards for St. Stephen's Community House and the Neighborhood Design Center. He engages in service projects through memberships with Phi Beta Sigma Fraternity, Inc. and the National Association of Black Journalists. During his time in North Carolina, he helped launch an ongoing effort that gives kids free haircuts, lunches, grooming lessons, and access to financial literacy workshops. An Emmy Award winner, Kerry is a member of the Morehouse College MLK College of Ministers and Laity (2018). The honorary college honors professionals who, in part, use their platform to better the lives of others. In 2014, the University of Cincinnati named him a Communication Alumni Champion.
Cecily Goode, Bus '93, CECH '00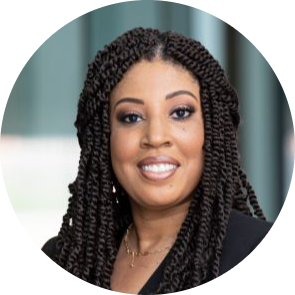 Cecily Goode currently serves as the Director of Catalyst Application Services for Business Core Systems (BCS) in the division of Digital Technology Solutions. She leads the team that develops, maintains, and provides technical support for Catalyst, UC's enterprise-wide student information system.
Cecily is a native Cincinnatian. After graduating high school, she attended University of Cincinnati where she received her Bachelor of Business Administration degree in Finance as well as her Master of Education in Educational Foundations. Cecily is a Darwin T. Turner scholarship (formerly Minority Scholars alumna.) She has great empathy for the stress many families face paying for college, which is why she's dedicated most of her career to supporting, counseling, and encouraging students through financial literacy to achieve their educational pursuits. She began her career as a Financial Aid Advisor in Student Financial Aid. And for the next quarter-century, Cecily served in various roles at UC, primarily specializing in student service. She has helped thousands of students (and their parents) navigate the federal financial aid process, while also guiding them on how to best leverage other university resources toward their goal of graduation. She later became the Director of UC's One Stop Student Services, an innovative, centralized student service center, with expanded service areas that included registration and records, financial aid, billing, and collections.
She lives by the motto 'to whom much is given, much is required.' Her commitment to student development in her various volunteer roles at UC is reflected by the recognitions she's received, which includes UC's Just Community Award and UC Black Women on the Move's Marilyn Kershaw Legacy Award of Courage and Service. She also served over 10 years as a volunteer for the African American Alumni Affiliate (4A), to encourage alumni to reconnect with the university, and to solicit their engagement and financial support. Today, Cecily remains committed to empowering young people and cultivating efforts that promote student success.
Ashley Townes, PhD, CECH '10, '12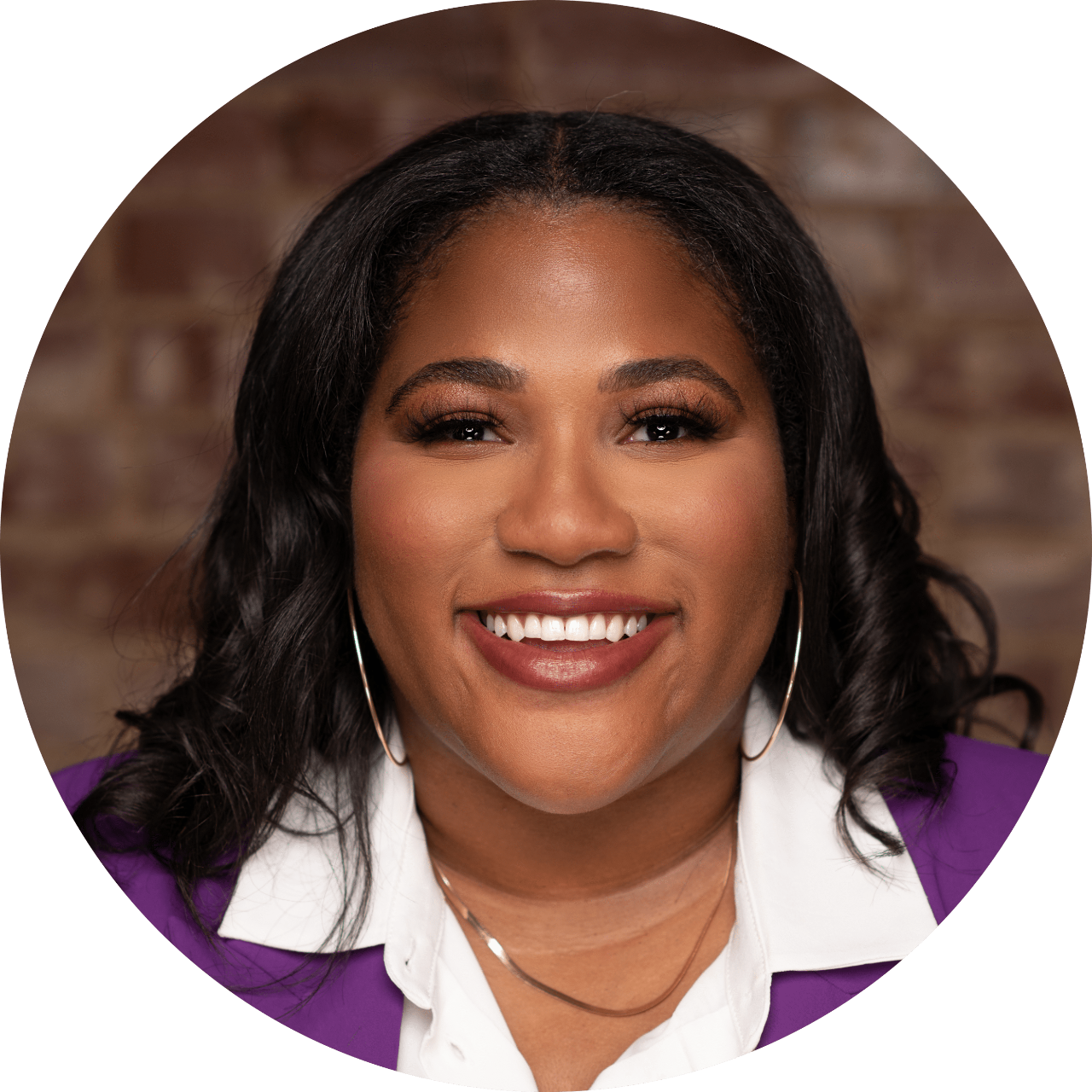 Dr. Ashley Townes (she/her), is a native of Cincinnati and a proud Walnut Hills High School graduate. She earned both her Bachelor and Master of Public Health degrees from the University of Cincinnati. While on campus, she was involved and held leadership roles across several organizations including ADVANCE, Alpha Kappa Alpha Sorority, Inc. Omicron Chapter, The Lambda Society, Sigma Phi Women's Honorary, and Order of Omega Honorary. She later received her doctorate degree in Health Behavior and Epidemiology from Indiana University in 2019.
Her passion for health really evolved at UC. Dr. Townes worked as a Peer Educator in the Wellness Center and later gained experience working as a Public Health Law Intern, Community Health Educator, and Disease Intervention Specialist in Cincinnati and the surrounding areas. She has worked on several initiatives related to the dissemination of national HIV prevention and care campaign materials tailored for African Americans, Hispanic/Latinx, and transgender women of color. Dr. Townes has taught collegiate-level Human Sexuality courses, served as an Epidemiologist at the Ohio Department of Health, and currently holds a Postdoctoral Researcher role in the Division of HIV/AIDS Prevention's Epidemiology Branch at the Centers for Disease Control and Prevention in Atlanta, GA.
Ashley's research and passion focuses on exploring the sexual experiences of Black women, understanding their access to health information and how they utilize sexual health services. In 2018, she received grant funding from the Patty Brisben Foundation for Women's Sexual Health (based in Cincinnati) to translate sexual health research data into educational materials, and contributes to the LiveAlive Wellness Blog for Pure Romance. She's been featured in Cosmopolitan, Psychology Today, Madame Noire, Woman's Day, MindBodyGreen, MTV News, and a variety of podcasts. Dr. Townes serves on the Editorial Board for the American Journal of Sexuality Education and has been a part of at least 15 academic papers that are available on Google Scholar or PubMed.
Raphael Hicks, CEAS '23, Bus '23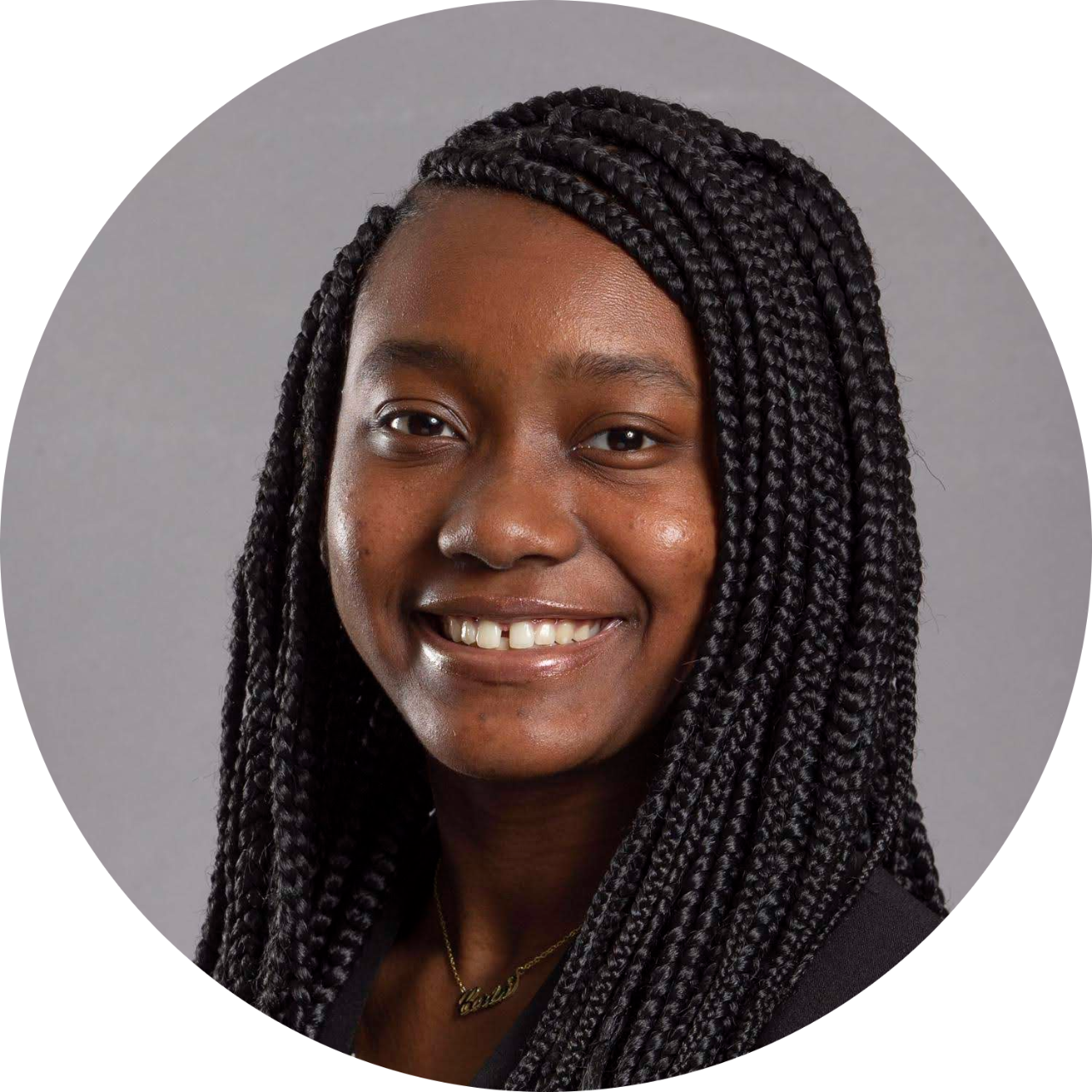 Raphael Hicks, a Cincinnati native, is a graduating senior earning his Bachelor of Science in Chemical Engineering with a minor in Material Science and Engineering, and his Master of Business Administration through the ACCEND program. Raphael is a proud Darwin T. Turner Scholar, University Honors Scholar, and consistent Dean's List recipient. He currently serves as President of Collegiate 100 Black Men's Honorary, Director of Black Student Affairs for Undergraduate Student Government, Communications Co-chair for the National Society of Black Engineers, and an ambassador for CEAS. Raphael is also a proud member of the Mortar Board: National College Senior Honor Society, Omega Chi Epsilon Chemical Engineering Honor Society, and Cincinnatus Honorary Society. His past leadership includes the 2018-2019 cohort of the Transitions Program, Habari Gani Ambassadors, Brother 2 Brother, United Black Student Association Leadership Committee and Executive Board, Student Diversity and Inclusion Council, and CEAS Tribunal.
Raphael has received numerous awards for his positive impact and contribution to UC including the 2022 recipient of the AACRC's Theodore Berry Award of Excellence for his strong commitment to leadership through his service to students, the university, and the surrounding community as well as the 2021 first runner-up for the Mr. & Ms. Kuamka competition. Upon graduation, Raphael accepted an offer to work at Procter & Gamble in their Supply Network Operations division while continuing his dedication to ensuring his people are celebrated, cherished, and valued.
Stephanie A. Smith, DAAP '87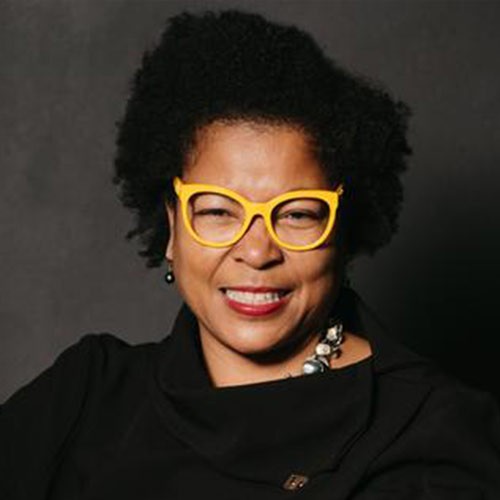 Stephanie A. Smith serves as Senior Vice President and Chief Inclusion and Diversity Officer for Fith Third Bank. She is responsible for creating and executing a holistic internal and external strategy, that supports employees and partners with diverse suppliers. Her oversight includes the bank's eight enterprise and 70 regional business resource groups, 14 regional inclusion councils, Project Search, supplier diversity, and all other enterprise inclusion and diversity programs, strategic initiatives and efforts related to environmental, social and governance reporting. 
In her previous role as Director of Supplier Diversity, Stephanie oversaw more than a 900% increase in Fifth Third's spending with diverse suppliers. Over more than 20 years, she has also worked in the Bank's Community and Economic Development and its Commercial divisions, as well as in the Foundation Office.  

In 2019, Stephanie was recognized as one of Savoy Magazine's Most Influential Women in Corporate America. In 2020, she was recognized by the National Diversity Council as one of 2020's Top 50 Chief Diversity Officers, and Career Mastered Magazine recognized her efforts with the 2020 Career Mastered Diversity Leadership Award. In 2021, she was recognized as a YWCA Career Woman of Achievement. Under her leadership Fifth Third has been named one of America's top corporations for women-owned companies by the Women's Business Enterprise Council and was named to the Best of the Decade list by Minority Business Network magazine. She serves on boards for the Cincinnati Symphony Orchestra, Social Venture Partners and the Cincinnati Association for the Blind and Visually Impaired. 

N. John Bey, Esq., A&S '04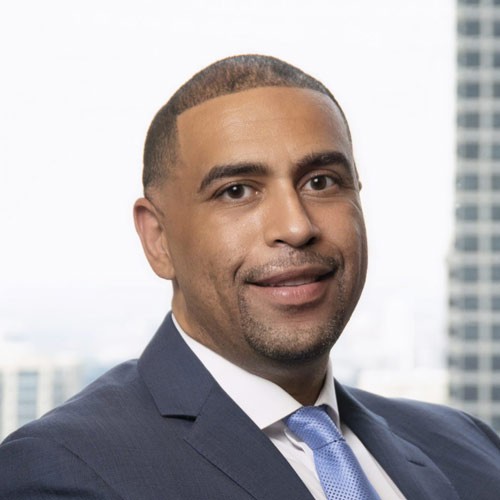 N. John Bey is the founder of Atlanta-based Bey & Associates. John was named a 2015 Rising Star, Super Lawyers Magazine, Top 100 Trial Lawyers and Top 40 under 40. He is a faculty member of the American Association for Justice National College of Advocacy and a graduate of the American Association for Justice's Ultimate Trial Course at Harvard University's Law School and the Gerry Spence Trial Lawyers College. He uses his personal success to support rising leaders in the legal field through mentorship and professional development.
Mr. Bey attributes his experiences at UC as the driving force to help him succeed. While a student, he was a Student Orientation Leader, president of SACUB, a member of Sigma Sigma Men's Honorary, and an Alpha Alpha chapter initiate of Alpha Phi Alpha Fraternity, Inc. Mr. Bey lives in Atlanta with his wife, the Hon. Ardra Bey, an Atlanta Municipal Court judge, and their three children.

Rep. Reginald Bolding, Jr., CECH '08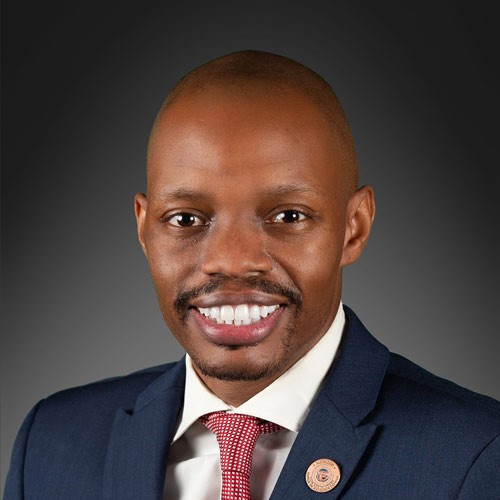 Reginald (Reggie) Bolding, inspired by his single mom who worked two jobs, defied the odds to become a first-generation college graduate, Special Education math teacher, civic engagement champion and the House Democratic Leader in the Arizona House of Representatives. Rep. Bolding has dedicated his time in the state legislature to building diverse, non-partisan and bipartisan coalitions to fight for Arizona residents who are too often overlooked. Rep. Bolding led the advocacy charge and fought against voter suppression legislation. He's also spearheaded efforts to help police better serve and protect all Arizonans while being held accountable.
A chance encounter with future President Barack Obama inspired Rep. Bolding to get involved in politics and service, becoming an organizer during the Obama campaign. His commitment to service continued with becoming a Special Education math teacher in one of Arizona's most underserved neighborhoods. Rep. Bolding understands firsthand the obstacles and barriers faced by youth and families in these communities.

In addition to serving as the House Democratic Leader, Rep. Bolding is the founder of the largest Black-led voting rights and community engagement organizations in the state. They are responsible for registering over 50,000 qualified people to vote, providing opportunities for thousands of young people to engage in politics, and helping deliver real changes for hardworking Arizonans and their families.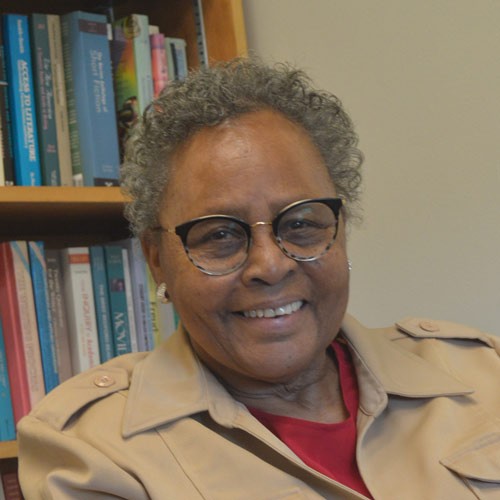 LaVerne Summerlin has been a faculty member at the University of Cincinnati since 1970, teaching English and language arts in the College of Arts and Sciences, University College, and the Center for Access and Transition.
Mrs. Summerlin earned her Bachelor of Arts in English at Edgecliff College, as well as a Master of Education in English from Xavier University. She is the recipient of over 20 educational and teaching awards, including the prestigious Dolly Cohen Award of Teaching Excellence and the National ACT Continuing Education Award for Oral Communications for the World-of-Work. Her work in the community extends to many civic organizations, including the Great Rivers Girl Scout Council; the Links, Inc. Reading and Writing Program for Inner City Youth; and the Adult Basic Education Advisory Committee for Cincinnati Public Schools.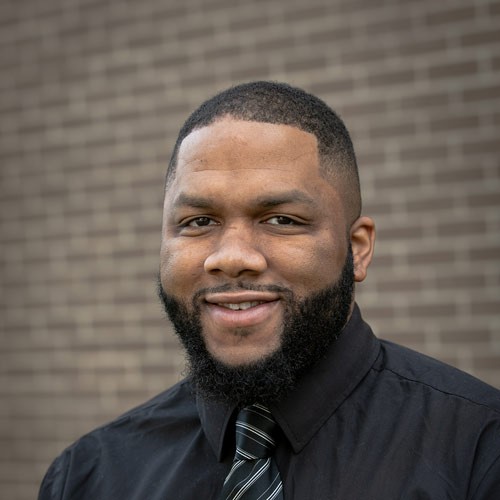 A native of Cincinnati, Maurice earned a Bachelor of Arts in Organizational Leadership at UC and has spent the past six years advocating for underserved communities. Maurice has worked with youth in organizations such as Cincinnati Youth Collaborative and Lighthouse Youth and Family Services where he served as a mentor. He has also worked with the community highlighting Adverse Childhood Experiences (ACEs) and community resilience.
Maurice is currently the Program Director at UpSpring, a local nonprofit serving the educational and enrichment needs of children experiencing homelessness. He previously worked at Interact for Health as the Conference and Education Manager assisting the capacity-building efforts of local nonprofits, and was Evening Operations Manager for Crowne Plaza Hotels. He was recognized as the 2019 Outstanding Young Alumnus from the UC College of Arts and Sciences. Maurice was also a member of the A&S Alumni Activity Board, as well as being an adjunct professor in the college.

Mr. Stewart serves on a number of boards in Cincinnati. He also holds a Master of Science in Organizational Leadership with graduate certificates in Human Resource Management and Nonprofit Leadership from Southern New Hampshire University.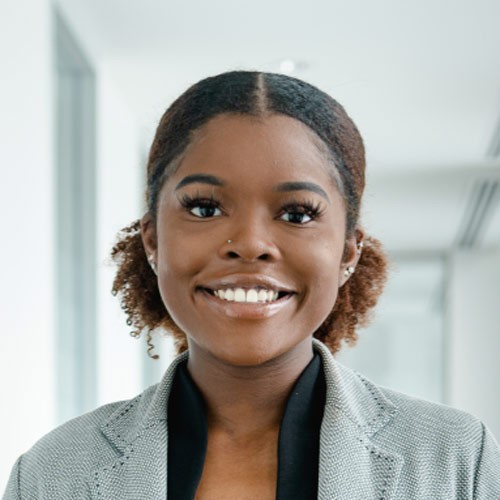 Akua Wilson, a native of Philadelphia, is a graduating senior who will be earning her degrees in Criminal Justice (CECH) and Women's, Gender and Sexuality Studies (A&S). She has maintained a 3.8 grade point average and is in the University Honors Program. Her co-curricular activities include serving as president of the CECH Tribunal, board member for the Black Feminist Symposium, BASE Steering Committee, and the Omicron chapter of Alpha Kappa Alpha Sorority, Inc. Ms. Wilson also has the distinction of being selected Miss Kuamka 2020.
Her professional experience includes an internship in UC's Center for Truth, Racial Healing & Transformation. Ms. Wilson is also the founder of Dissolving Division: Radical Empathy, which hosts an annual conference to provide radical empathy and equity training for students and community members. Upon graduation, she plans to attend law school and hopes to practice civil rights law.

Recognizing the contributions of alumni 30 or more years removed from graduation who have made sacrifices, shared their experience and expertise, and enhanced the quality of life at UC and in the community.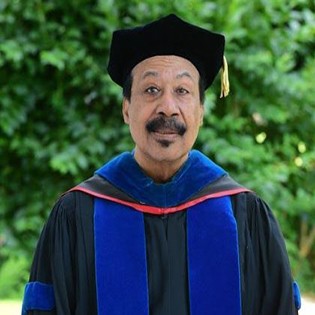 A champion of education, Dr. Dudley was born in 1944, in Atlanta, the oldest of nine children, born to a hard-working, illiterate father and a former sharecropper. He attended Morris Brown College in Atlanta and later did graduate work at Clark Atlanta University, the University of Cincinnati and Harvard University. While attending Morris Brown, Dudley was first acquainted with South African blacks, and he joined their struggle against apartheid. He also marched with Dr. Martin Luther King, Jr. and was active in the voter registration movement. While in graduate school, he became involved in the National Teacher Corps Program, and later, while at Harvard, he became involved in TransAfrica and worked as a tutor in Boston's urban schools. After earning his Ph.D., Dudley became a professor at Salem State College in Massachusetts. Dudley has led the charge in spreading his love of books to Africa, both through Salem and the Phelps-Stokes Fund Books for Global Literacy Program. He has worked with a number of world leaders, including Desmond Tutu and Nelson Mandela and the state of Massachusetts to send more than a million books to students in South Africa. He has also been involved with a similar project with the Universidade Católica de Angola. In total, he has helped send more than four million books to people in South Africa, Ghana, Ethiopia, Liberia, Zimbabwe, Nigeria, Malawi and Angola.
Recognizing alumni for their professional accomplishments and active development of those around them.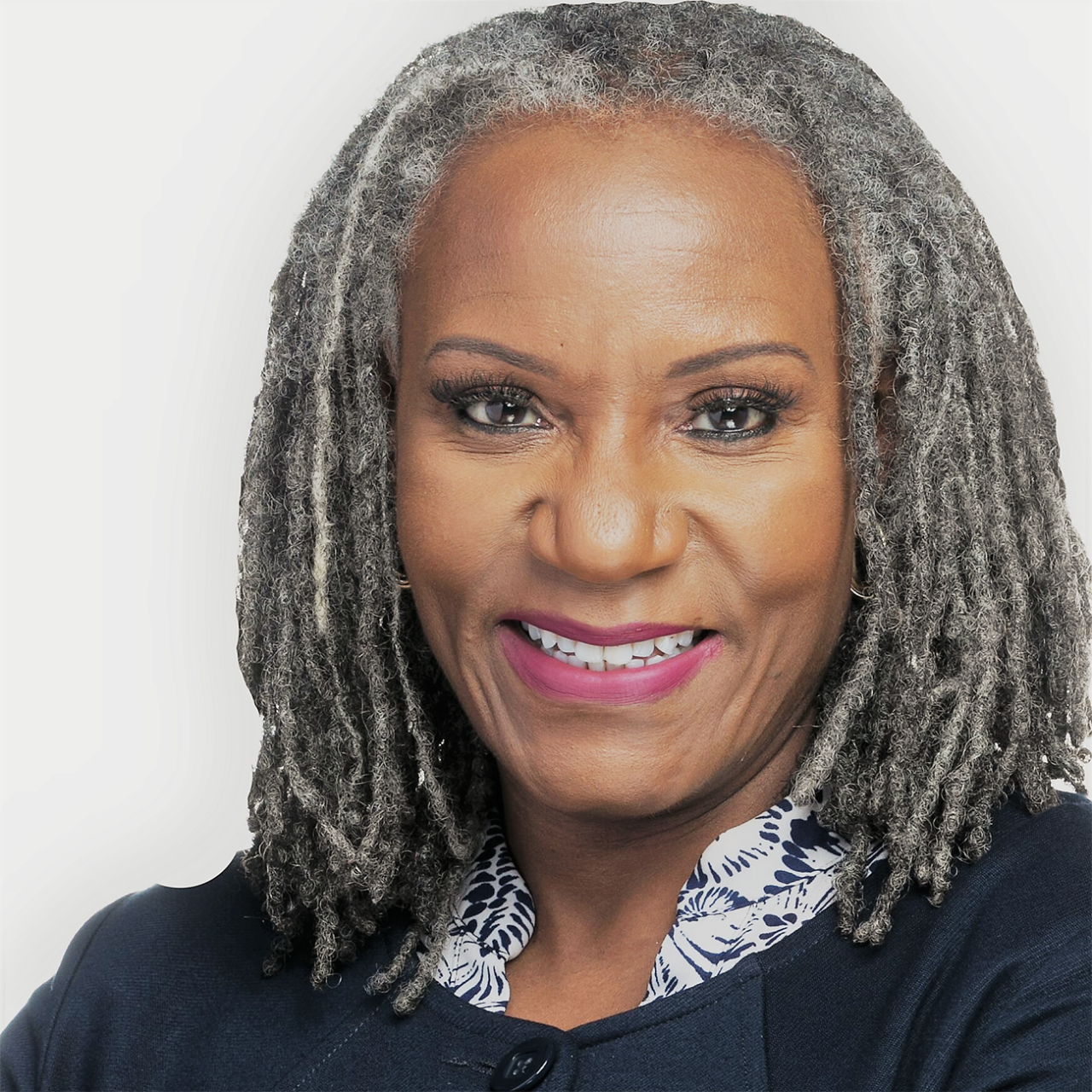 Phyllis T. Turner-Brim is Deputy General Counsel and Chief Intellectual Property Counsel for HP Inc. ("HP") where she leads global teams of legal professionals managing HP's vast intellectual property portfolio in support of its sustained and growth businesses. Prior to joining HP, Phyllis was vice president, assistant general counsel at Starbucks Coffee Company. Before Starbucks, Phyllis held executive positions at Intellectual Ventures Management LLC ("IV"), Intermec Technologies Corporation, Wal-Mart Stores Inc., Cabot Microelectronics Corporation and Amoco Corp (now BP). Phyllis is a graduate of the UC College of Law, and an honors graduate of the Illinois Institute of Technology (B.S. Chemical Engineering). Phyllis is a professional executive and career coach with a focus on supporting women who aspire to executive leadership in the private sector. Prior to pursuing a career in the law, Phyllis held technical management and product development positions with General Electric Co. and Procter and Gamble Co. Demonstrating her commitment to community service, Phyllis is a Trustee of the American Intellectual Property Law Association, the Foundation for the Advancement of Diversity in IP, the Intellectual Property Owners Education Foundation, and the Snohomish County (WA) YMCA. She is also Vice President of the Greater Seattle Chapter of the Links, Inc.
Recognizing alumni who support their communities by sharing their time, talents and treasure.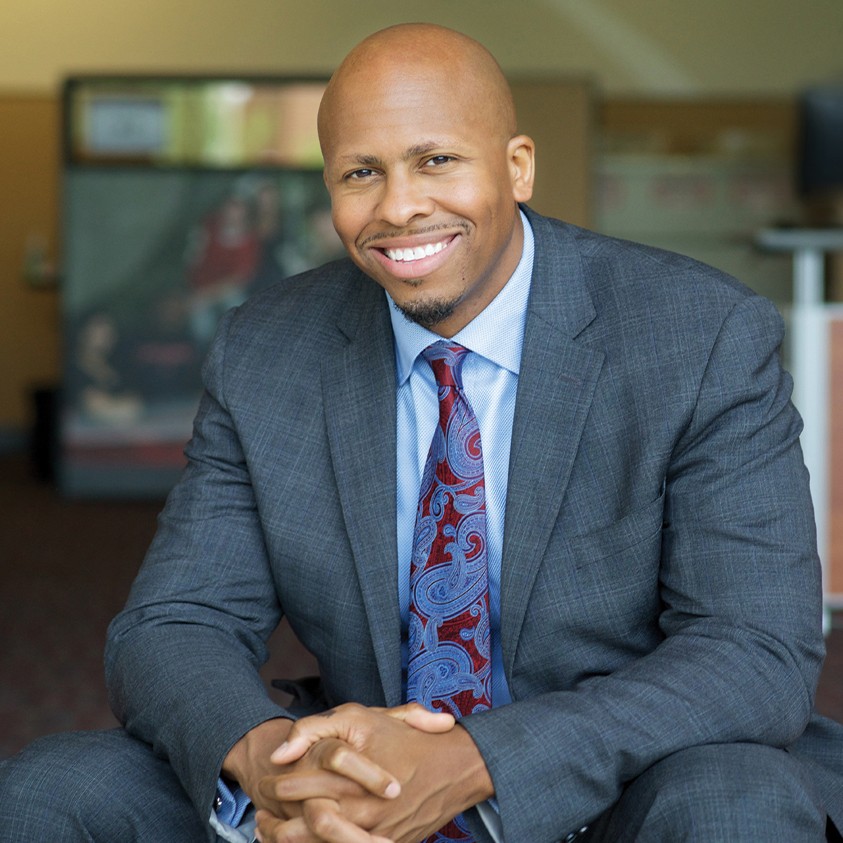 A resolute leader with a breadth of experience in labor law, civil rights, labor and management relations and public service, Rob is passionate about challenging the status quo, he's been the voice for the under-represented and disadvantaged. His vision and expertise in workforce development, labor practices, entrepreneurship and crisis management have influenced law enforcement policy, systemic inequities and private/public partnerships that led to reforms, new opportunities and an inclusive, more innovative economy. Richardson is the founder and CEO of Disruption NOW Media, a digital media platform and full service media agency focused on disrupting narratives and empowering black and brown, artists, entrepreneurs and leaders. When appointed chairman of the University of Cincinnati's Board of Trustees, Mr. Richardson became the youngest person to serve in this role in the University's history. His education includes a Juris Doctor and Bachelor of Science in electrical engineering from the University of Cincinnati. He established the UC chapter of the NAACP and was elected student body president. He received the University of Cincinnati Presidential Leadership Medal of Excellence, Jeffrey Hurwitz Young Alumni Outstanding Achievement Award, and an honorary degree Doctor of Laws.
Recognizing a UC faculty or staff member for shaping students' personal and professional development.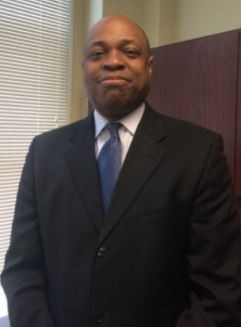 Kenneth Simonson began his work on behalf of the African American students in 1986 in the Office of Student Organization and Activities, and then in 1990 in the College of Engineering and Applied Science. He assisted in the development of the Emerging Ethnic Engineers (E3) program, specifically with the summer bridge program. Mr. Simonson dedicated his service to the recruitment and graduation of underrepresented students in the college and the university. He earned a certificate in Management Development from the Harvard Graduate School of Education Institutes of Higher Education, a certificate in Higher Education Leadership from the UC College of Education, Criminal Justice and Human Services, and his bachelor degree from Bowling Green State University. He will complete his Master degree in Educational Studies from UC in May 2021. He believes that education should be used in service of the community.
Recognizing alumni from within the last decade who are rapidly becoming new leaders, with significant talents and contributions that actively enhance their communities and fields of endeavor.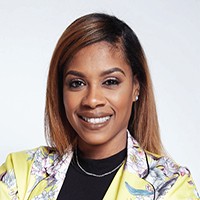 A native of Cincinnati, Carmen obtained a Bachelor of Arts in Women, Gender and Sexuality Studies from UC and has spent over a decade as a mentor to high school students. She launched a girls' leadership program at a local high school, which set in motion the building blocks of what Carmen believes is her life's work. Carmen was previously at Woodward Career Technical High School as the program coordinator of the Career Enrichment Program. In 2018, Carmen partnered with Dan Lincoln Institute for Hospitality Leadership to establish A Seat at The Table hospitality program to provide young women with professional etiquette skills, essential employment skills training, and career development. Her work as earned her many awards and over $100,000 in grants. Her belief in supporting and inspiring women fueled her creation of the Women's Liberation Workshop (WLW), a health and wellness in 2017. She serves as a board member of the Greater Cincinnati Microenterprise Initiative (GCMI), and School Board School. In 2020, Carmen received a Master of Science in Organizational Leadership from Union Institute & University and currently serves as the Career Technical Education Pathway Specialist with Activities Beyond Classroom working with more students throughout the Cincinnati Public School district.
Recognizing current UC students who embody leadership qualities, are extremely involved in the campus community, inspire their fellow students, and blaze the trail for ongoing progress.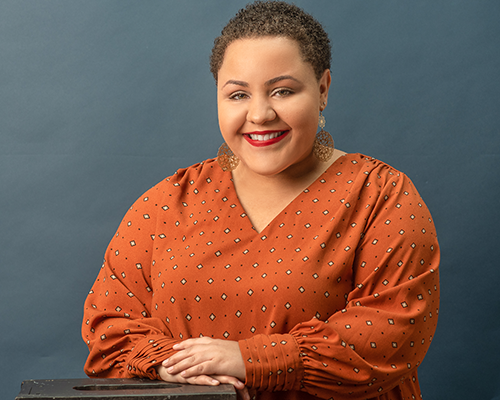 Camryn Morrow is a third-year Human Development and Community Engagement student in the College of Education, Criminal Justice, and Human Services. As a Cincinnati native, Camryn prides herself on her commitment to service in her city and has dedicated herself to inspiring the next generation of leaders through youth advocacy. Recently awarded with the honor of Outstanding Youth in Philanthropy by The Greater Cincinnati Chapter of the Association of Fundraising Professionals, Camryn enjoys supporting students on and off-campus. On-campus, Camryn is a University Honors, Darwin T. Turner, and Ronald E. McNair Program Scholar. Camryn holds leadership positions in Undergraduate Student Government and organizes her own book club for women of color, Sister Outsiders. Her past leadership includes the United Black Student Association and the African American Cultural and Resource Center Leadership Team.
Recognizing the contributions of alumni 30 or more years removed from graduation who have made sacrifices, shared their experience and expertise, and enhanced the quality of life at UC and in the community.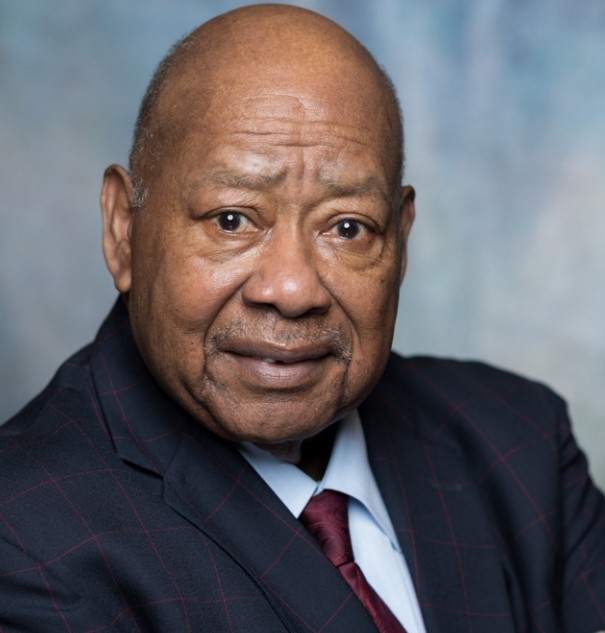 A native of Cincinnati, Judge John West has dedicated his life to helping others succeed. He received all of his formal education locally, graduating from Walnut Hills High School, UC, and the Salmon P. Chase College of Law at Northern Kentucky University. During his professional career, he taught history at Roberts Junior High School, was program coordinator for the Citizens' Committee on Youth, worked for the Large Jet Engine Division of General Electric, and was staff attorney for the Model Cities Law Office. He practiced law for 24 years before being appointed to the bench of the Hamilton County Municipal Court in 1996; five years later he joined the Hamilton County Common Pleas Court General Division, from which he recently retired. While serving on the Court of Common Pleas, he was instrumental in creating its Mental Health Court.
In addition to being a past chairman of the Hamilton County Public Defenders Association, West's volunteer leadership has benefited the Civil Service Commission, Cincinnati Bar Association, Ohio Common Pleas Judges Association, National Conference for Community and Justice, the Melrose Street YMCA, the UC College for Arts and Sciences, and Chase Law School. He is a founding member of the Black Lawyers Association of Cincinnati. West was recognized in 1997 as the "Best Judge" on the Hamilton County Municipal Court bench by Cincinnati Magazine. Among his many awards have been Profiles in Courage, Men of Style and Substance, the UC College of Arts and Sciences Outstanding Alumni Award, and the Theodore M. Berry Award from the NAACP's Cincinnati Branch.
A proud member of the Kappa Alpha Psi and Sigma Pi Phi fraternities, West is married to Miriam E. West and is the father of Hamilton County Municipal Court Chief Magistrate Melissa E. West.
Recognizing alumni from within the last decade who are rapidly becoming new leaders, with significant talents and contributions that actively enhance their communities and fields of endeavor.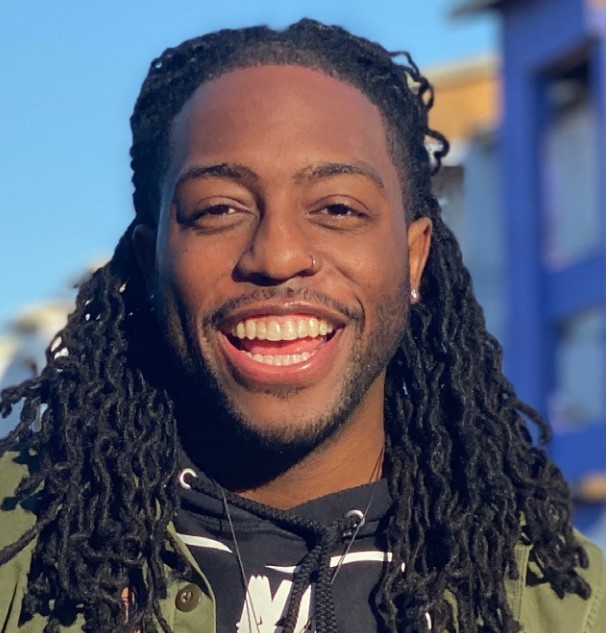 Mario Jovan Shaw is the Chief Impact Officer and Co-Founder of Charlotte, N.C.-based Profound Gentlemen, Inc., whose mission is to retain male educators of color on a national basis. Profound Gentlemen currently employs over 30 while supporting over 400 male educators of color nationally. Participants are placed in small cohorts with leaders who support them in character and content development as well as setting goals to increase community impact. As a result, organization members have been able to step into leadership roles, make a substantial difference in their schools and communities, and receive the support they need to positively impact boys of color in the classroom. The goal is to see 90 percent of Profound Gentlemen educators return to the education sector better prepared to affect their students.
A Cleveland native, Mario earned a Bachelor of Arts in Communication with a minor in Africana Studies from UC's College of Arts and Sciences in 2012 before earning his Master's in Education from Johns Hopkins University in 2015. He then began his journey as a 7th-grade teacher in Charlotte-Mecklenburg Schools through Teach For America. During his time in the classroom, he created The Brotherhood, a program to address the needs of young black males in his classroom. Mario is a 2015 recipient of the Echoing Green fellowship, and has been recognized in Forbes' 30 Under 30 as one of the world's brightest social innovators seeking to bring about change and equal opportunity for boys and male educators of color. Last year, Mario received the Johns Hopkins University Hero of the Year Award.
Mario's passion is storytelling and through his work, he hopes to help unleash the true and authentic stories of all males of color.
Recognizing alumni who support their communities by sharing their time, talents and treasure.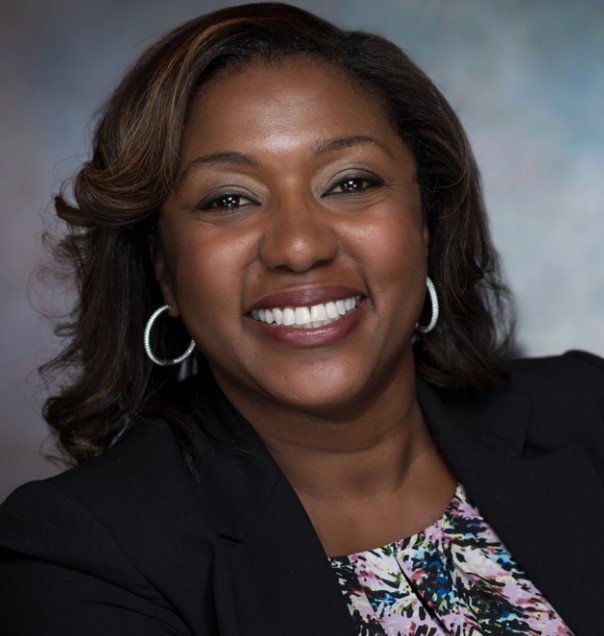 Yvette is CEO at Democracy for America, a national progressive political organization with 1 million members nationwide. She is the first woman to serve in this role and first woman of color in executive leadership. In 2018, she was the organization's Federal Electoral Manager for Democracy for America, working to flip control of the U.S. House of Representatives with historic victories, including electing the most progressive and diverse coalition of candidates in American history.
Yvette also serves as Of Counsel for Ulmer & Berne, LLP, and is founder and CEO of Yvette Simpson LLC, Your Power Unlocked, a strategic consulting firm focusing on politics, policy and program development. She was the first person in her family to get a college education, earning an undergraduate degree from Miami University, a law degree from UC, and an MBA from Xavier University. Yvette served six years on Cincinnati City Council with four as President Pro Tempore. She also became the inaugural director of the Sue J. Henry Center for Pre-Law Education at Miami University in 2007.
In 2005, Yvette was recognized as one of the Business Courier's Forty under 40 and a YWCA Rising Star. In 2014, she was honored as one of the YWCA's Career Women of Achievement. Annually since 2014, she has been named an Ohio Super Lawyer Rising Star. Last year, she became a political news contributor with ABC, appearing on "Good Morning America" and "This Week with George Stephanopoulos."
A native of Lincoln Heights, Yvette's social and service work in the community includes membership in Delta Sigma Theta Sorority, Inc., Cincinnati Alumnae Chapter; the Cincinnati Chapter of The Links, Inc.; and various board positions including the YWCA and the Urban League. 
Recognizing a UC faculty or staff member for shaping students' personal and professional development.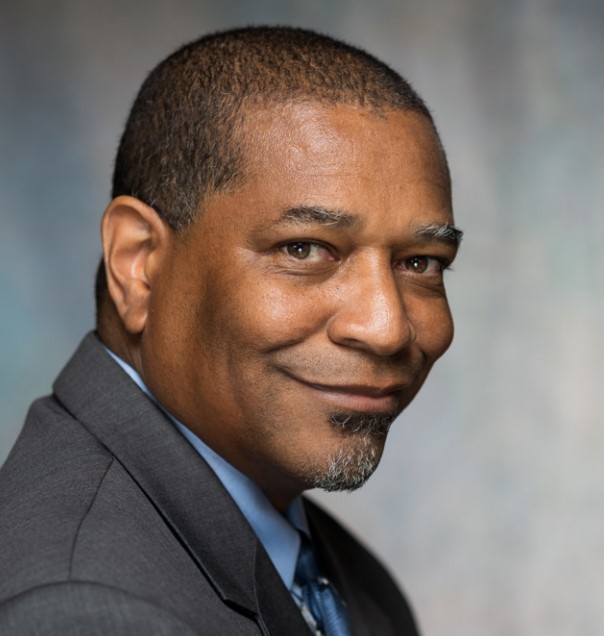 A steadfast member of the UC staff for nearly three decades, Arthur Walton has made a career of helping others become the best they can be. He started at UC on the staff of the Career Development Center in 1991, and he worked to ensure that all students were supported as they sought jobs, internships, co-ops or permanent placements post-graduation. He developed workshops, resumé critiques, video mock interviews and career fairs — whatever would assist students in taking the next step.
Walton created Internship Month - Diversity Week to encourage students of color to become more engaged in professional development and leadership opportunities, and he implemented UC's first part-time job fair which, at its height, attracted 65+ employers and over 500 students with $6,000 in sponsorships annually. He also served as administrative liaison for the Summer Incentive Program to assist at-risk black male youth in the Cincinnati Public Schools. He became the primary advisor for ADVANCE, a student organization for African American students with an interest in business. ADVANCE hosts an annual networking event with corporate recruiters, and it holds an annual excursion of students to major U.S. cities to visit companies, governmental agencies and college campuses. More recently, Walton added responsibility for assisting Gen1 and Cincinnati Pride Grant students in their UC journeys, motivating and supporting them as they turn their higher education opportunities into successful careers. Currently he is Outreach/Membership Chair of UC's African American Black Male Staff Employee Resource Group, Membership Chair for UC's Adviser of Color Employee Resource Group, and a member of the Darwin T. Turner Scholarship Selection and Student Affairs Professional Development committees.
Walton is known for bringing his unique value to the UC community without fanfare — a quiet leader whose enormous impact can be found primarily in the fulfillment of those he has counseled over the years.
Recognizing alumni for their professional accomplishments and active development of those around them.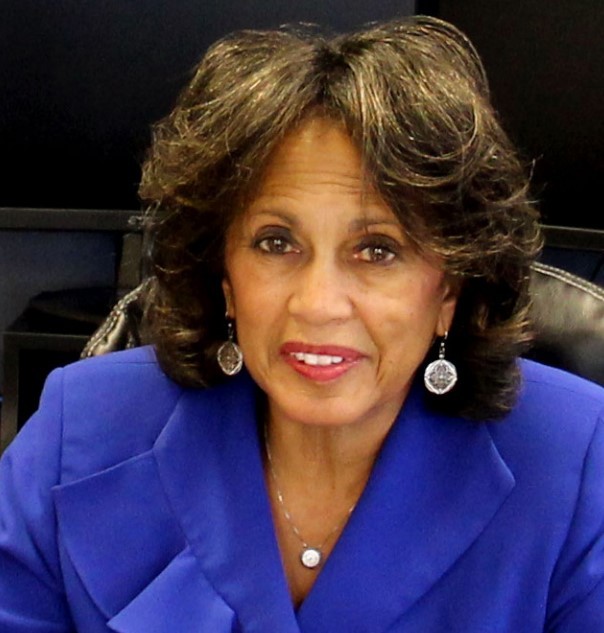 Beverly Malone is CEO of the National League for Nursing where she has led major faculty development and leadership initiatives. One of America's thought leaders on issues facing the nursing profession, her distinguished career has combined policy, education, administration and clinical practice, including serving as Deputy Assistant Secretary for Health within the U.S. Department of Health and Human Services under President Clinton.
Dr. Malone served on what is now the National Academy of Medicine, the Forum on the Future of Nursing Education, and the federal Advisory Committee on Minority Health. She has been named one the 100 Most Influential People in Healthcare by Modern Healthcare magazine, which has also honored her as one of the Top 25 Women in Healthcare and Top 25 Minority Executives in Healthcare. She was cited by the American Psychological Association in 2018 for advancing excellence in healthcare for the global community, and she received the Nursing Outlook Excellence in Research Award. Most recently, she received the Lifetime Achievement Award from the Alpha Omega Chapter of Sigma Theta Tau and the College of Nursing of Adelphi University.
Dr. Malone is a former president of the American Nurses Association, which represents 180,000 nurses nationwide. Prior to joining the National League for Nursing, she was general secretary of the Royal College of Nursing and a member of the UK delegation to the World Health Assembly, the Commonwealth Nurses Federation, and the Higher Education Funding Council for England. During that time, she was also vice chair of the European Federation of Nurses Association.
Dr. Malone received her undergraduate degree from the UC College of Nursing in 1970, her master's in adult psychiatric nursing from Rutgers University in 1972, and her doctorate in clinical psychiatry from the UC College of Arts and Sciences in 1982. In 2015, UC awarded her an honorary Doctor of Science degree.
Recognizing current UC students who embody leadership qualities, are extremely involved in the campus community, inspire their fellow students, and blaze the trail for ongoing progress.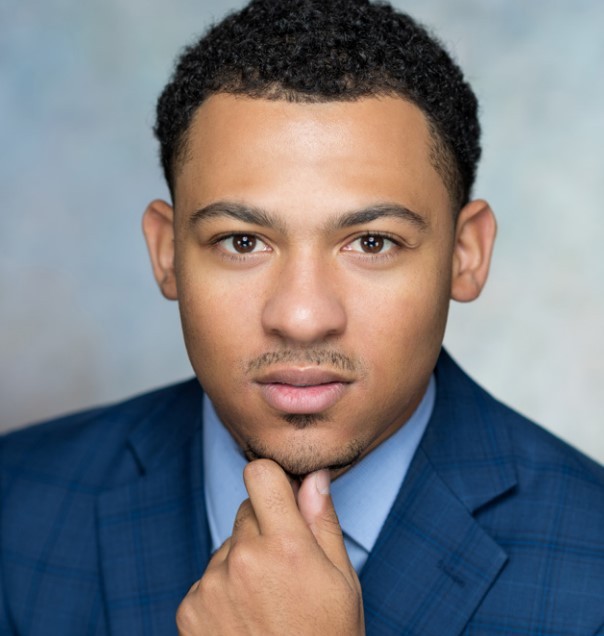 Chandler Rankin is a fourth-year student from Columbus, double majoring in Economics and Political Science. He is a Darwin T. Turner Scholar, Kolodzik Business Scholar, and member of the University Honors Program and Business Fellows. Chandler's main area of student involvement has been in Student Government as an At-Large Senator, External Holdover Senator, and currently Student Body President. He has committed himself to making USG more accessible to underrepresented students while also identifying and delivering on initiatives that improve the overall student experience. Previously he had been Vice President of Finance for Lindner Ambassadors as well as providing leadership within the United Black Student Association and Student Alumni Council.
As Student Body President, Chandler has focused on large-scale campus issues such as mental health and sexual assault, working with UC administrators on evaluating and expanding the strategy around mental health resources for students. Recent initiatives have included a sexual assault awareness campaign with UC Athletics called #OneTeam, and working to centralize resources for survivors of sexual assault through the implementation of a Survivor SAFE committee and allocation fund.
At the end of three years in Student Government in March, he hopes to have made tangible changes in the everyday lives of students while positioning the organization to make an even bigger impact by inspiring young people to be active in their campus community.
Chandler has interned with PNC Bank, Southwest Airlines and Facebook while maintaining a 3.98 cumulative GPA. He completed a pre-law program at Harvard Law School in 2019. After working in industry, he plans to earn a law degree and pursue a career at the intersection of business and policy. 
In honor of the late Georgia E. Beasley, this award recognizes the contributions of our alumni pre-1975 who have made sacrifices and shared their vision to enhance the quality of life at UC and in the community. Their legacy is timeless and one that set a standard of excellence that inspires us to keep our eyes on the prize, while pressing toward the mark.
Holloman has received many awards recognizing his business success, vision and selflessness: Black Enterprise magazine named him one of the "100 Most Powerful Executives in Corporate America"; he was celebrated as a "Men of Honor, A Salute to African American Men" award recipient; he received the Merlin Pope, Jr. Diversity Leadership Award; he received an honorary Doctorate of Humane Letters from Wilberforce University; and he has been a UC Kautz Alumni Master.
Holloman was recently appointed to a nine-year term on the University of Cincinnati Board of Trustees. His other board service includes Rockwell Automation, the Urban League of Greater Cincinnati, the Cincinnati Center City Development Corp. (3CDC), the business school at Florida A&M University, and the business and engineering and applied science colleges at UC. He also serves on the University of Cincinnati Foundation's Diversity and Inclusion Advisory Council, and on the Advisory Board of the Middletown, Ohio, Teen Mentoring Program.
 J. Phillip Holloman, CEAS '78
After earning his UC degree in civil engineering, J. Phillip Holloman rose steadily through the business ranks of Procter & Gamble (his co-op employer) and later Cintas, where he became the company's first African American senior manager. He proceeded to lead the engineering and construction of 37 new North American plants, and soon applied his growing management expertise to ever larger leadership roles. He eventually became Cintas' president and COO, was the founding member of the company's Diversity Committee, and received the Excalibur Award, Cintas' highest honor reserved for executives who demonstrate all-around excellence during their tenures. He retired in 2018 after 22 years with Cintas, leaving a legacy of tremendous corporate growth while embedding the broadest principles of diversity into the company's operations and culture.
This award highlights our most recent alumni within the last 10 years, who are blazing the trails toward becoming our future leaders. The Emerging Leader Award recognizes the significant contributions of young alumni whose impeccable skills and talents have created opportunities toward building a better tomorrow for themselves and their community, and honors them for remembering to reach as they climb.
Anndrea Moore, Bus '10
Those who knew, taught and worked with Anndréa Moore when she was a UC student clearly saw a young woman on her way to great things. A Carl H. Lindner Honors Scholar, Darwin T. Turner Scholar and University Honors Distinguished Scholar, she received the Presidential Leadership Medal of Excellence in recognition of what she'd achieved on campus and what she seemed destined to accomplish.
Around earning an advanced degree from Harvard Business School, Moore's professional career has taken her to Google, Apple and Facebook. From consulting with small and medium-sized businesses on digital marketing strategy to launching global product features impacting millions of users, Moore has shared her range of marketing and product growth expertise, including digital marketing, product storytelling, email engagement, and customer journey optimization. Her experience in the tech industry led her to see potential in creating a formal network of her peers, so she founded and became CEO of Black Tech Women, growing it from a small online community to an organization of more than 3,000 members internationally. She now leads a team of 15 that executes partnerships with many premier tech companies.
Continuing to exhibit the kind of collaborative leadership that marked her days on campus, Moore actively coaches and mentors others in their professional journeys. She advises within the Management Leadership for Tomorrow Career Fellows Program, coaching more than a dozen juniors across the country to secure internships in the technology, media and entertainment fields. She has also been a speaker at SxSW 2018, Tech Inclusion 2018, the Black Enterprise Entrepreneurship Conference, Clinton Global Initiative University, and the Google Online Marketing Challenge Summit.
This award recognizes alumni who are avid supporters of their communities by sharing their time, talents, and treasure with individuals and organizations where they live, work, and play.
Dr. C. Keith Melvin, Med '80
A widely respected doctor of internal medicine, Dr. Keith Melvin turned his own personal history as a cancer survivor into motivation to positively influence the lives of countless members of his community.
A Cincinnati native, current Mercy Health Systems physician and assistant clinical professor of medicine at UC's College of Medicine, Melvin earned his medical degree from UC before training for his specific field at Jewish Hospital. His career has included practicing emergency, critical care and internal medicine. He has been appointed a Fellow in the American Academy of Cardiology, named one of America's Top Physicians, and selected as a Top Internist by the Leading Physicians of the World.
Melvin's life and career took an important turn in 2000 when he was diagnosed with prostate cancer. Overcoming the disease ultimately led him to spearhead the work of the Black & White Cancer Survivors Foundation, a non-profit organization that raises awareness about cancer, promotes early detection through screening, and donates generously to help others meet cancer's many challenges. He recently staged the foundation's 10th Black & White Cancer Survivors Gala to celebrate the many lives that have been sustained.
Also the president and CEO of Community Health Speaks Inc., Melvin is active in many civic organizations, serves as a mentor to aspiring medical students, and offers personal support and counsel through the American Cancer Society "Man to Man" educational initiative. He serves on many local boards, including the American Cancer Society and the Cancer Support Community, and is a member of the National Medical Association, Cincinnati Medical Association and the International Society of Hypertension in Blacks. He has received numerous awards for his volunteer and professional service, including the Lifetime Achievement Award from Closing the Health Gap in 2018.
As special recognition for faculty and staff, this award honors those individuals who play a valuable role in shaping the personal and professional development of alumni during their college years. Alumni credit these individuals for enhancing their educational experience and for being instrumental in helping them chart their path in life.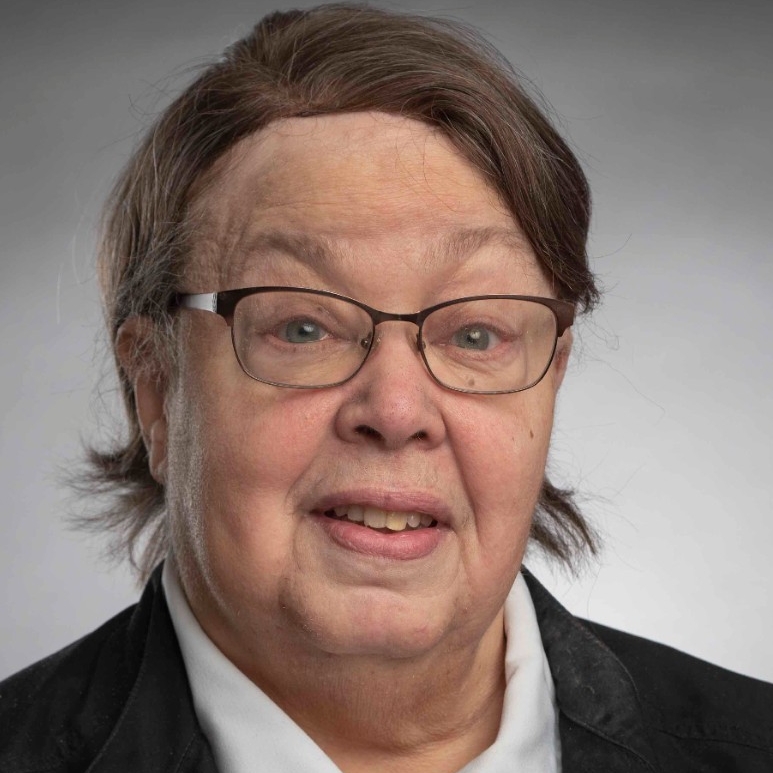 Cheryll Dunn, PhD, CECH '66, '68, '69, '77
Throughout her long career as a treasured UC professor and administrator, Dr. Cheryll Dunn has provided her students with invaluable life lessons as well as quality instruction in the College of Engineering and Applied Science. In fact, Dunn became known first and foremost for her "students come first" approach to teaching, steadfastly accepting nothing less than their best efforts, and finding ways to partner with them toward the achievement of their academic goals.
A Cincinnati native, Dunn became a legacy UC student, following in the footsteps of her mother, a 1941 grad. She later began her career on the faculty in what was then the College of Applied Science. She served as associate professor of chemical technology, director of student services, department head, assistant dean and associate dean. Her dedication to improving opportunity and diversity in education included serving as faculty advisor to the Society of Women Engineers, the Society of Black Engineers and the student chapter of the National Technical Association. Dunn worked diligently to bring Tech Prep programs to southwest Ohio and served on the OBR Tech Prep Advisory Board. She was a staunch advocate of facilitating transfer credits from all colleges (inside and outside of UC), and has written thousands of recommendations and nominations to help students enter graduate programs and obtain scholarships.
Recognizing the inherent connections between the university and the community as well as an individual's profession and civic responsibilities, Dunn has been a volunteer leader with many local organizations, including Lighthouse Youth Services, United Way, the Private Industry Council, the Cincinnati Institute of Justice, and the YWCA. She has received many honors, from a pair of National Technical Association awards to the NAACP Innovative Educator Award to UC's Award for Excellence. She was the only female and only African American to be inducted into the College of Applied Science Hall of Fame.
This award acknowledges individuals who created university firsts or were at the forefront of movements and activities. They embody all the qualities of a leader-motivational, charismatic, critical thinker, risk-taker, visionary, creative, change agent, and a community activist. These individuals are extremely involved on campus, are an inspiration to other students, and continue blazing the trail for change.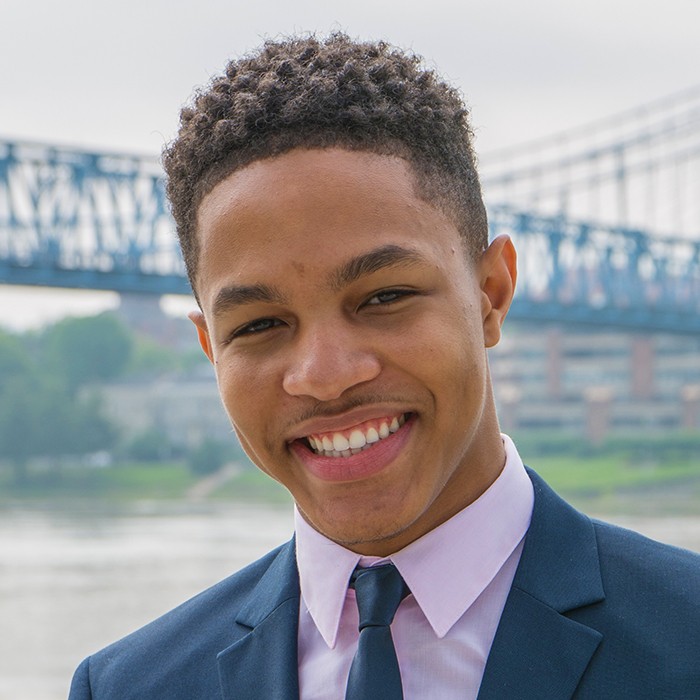 Alberto Jones, A&S '19
Alberto Jones is one of UC's most unlikely and inspiring success stories, having overcome an incredibly challenging and painful upbringing, including abuse of all kinds, yet persevering down the path of higher education toward lofty personal ambitions and a life of service to others.
A graduating senior studying journalism with an emphasis on broadcast news, Jones helped revive and became president of UC's Association of Black Journalists. He is also co-president of the United Black Student Association (UBSA), member of Phi Beta Sigma fraternity, and undergraduate student trustee on the university's Board of Trustees after his appointment by former Ohio Gov. John Kasich in 2017. Previously, he had served as vice president of UC's Online News Association, staff reporter for The News Record, Editor-In-Chief of Noir magazine, and president of UC's student chapter of the Society of Professional Journalists. He has also interned with WCPO-TV, WVXU 91.7 FM, and NBC's The TODAY Show.
At UC, Jones has organized two annual black media panels, UBSA's Black History Month Opening Ceremony, and helped launch #WeGotUs, a movement that addresses race-based stress and trauma while promoting unity, support, community and mental health awareness among students of color. He has received the 2015 CDF-Ohio Beat The Odds Award, the AACRC's 2017 Usoni Award, and the 2017 New Student Organization Award of Excellence. Jones has achieved dean's list honors every semester he has been in college, and became the only UC journalism student to earn a departmental scholarship in three successive years. Upon graduation, he looks to become a multimedia journalist and motivational speaker where he can lend his voice on behalf of others who have suffered abuse and have no platform or voice themselves.
Recognizing alumni for their professional accomplishments and active development of those around them.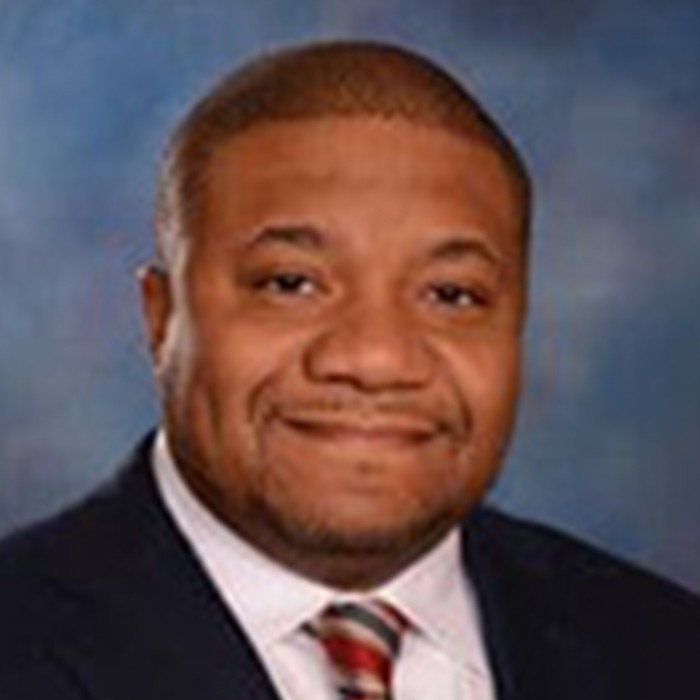 Michael Wright, CEAS '93, Law '96
An influential attorney in Cincinnati and Dayton and one of America's top trial lawyers, Michael Wright is the founding partner at Wright & Schulte and managing partner for The Cochran Firm of Ohio. His work is focused on protecting the rights and interests of clients in the areas of catastrophic and personal injury, wrongful death, birth injury, medical malpractice, products liability, and nursing home neglect. He is admitted to practice law in Ohio, Florida, Georgia, Alabama, the U.S. Patent and Trademark Office, and in multiple federal courts.
Wright is a member of the Multi-Million Dollar Advocates Forum, one of the nation's most prestigious groups of trial lawyers, limited to attorneys who have won million- and multi-million-dollar verdicts and settlements; fewer than 1% of U.S. attorneys are members. He serves as committee chair for the Ohio Association of Justice and belongs to such professional organizations as the American Trial Lawyers Association (selected one of the Top 100 Trial Lawyers 2009 through 2018), the Ohio State Bar Association, the Dayton Bar Association, the Thurgood Marshall Law Society, and the African American Chamber of Commerce. Last year, Wright was among the select 5% of the state's 44,000 practicing lawyers recognized as an Ohio SuperLawyer.
Wright continues to be a champion for his university, providing matching funds to help establish an endowment for future UC Law students who serve as president of the college's Black Lawyers Student Association. A prominent advocate for civil and human rights, he has been featured on numerous local and national programs and media outlets — from Good Morning America and The Today Show to the Wall Street Journal and the Los Angeles Times. His is deeply respected for his thoughtful commentary and legal expertise on topics that relate to social change.
Honorable Michael B. Coleman, A&S '77
Mr. Coleman is a College Arts & Sciences graduate of 1977. He earned his juris doctorate from the University of Dayton and went into private practice in 1984. In 1992, he served on the Columbus City Council for seven years. In 1999, Coleman was elected Mayor of Columbus where he would serve for 16 years as the longest-serving mayor in the city's history. He is currently a partner and Director of Business and Government Strategies for Ice Miller LLP.
Dr. Ryan Marable, Pharm '13
Dr. Ryan C. Marable is a pharmacist with The Kroger Company in Cincinnati, Ohio, where he currently serves as a Pharmacy Manager. He attended the James L. Winkle College of Pharmacy, graduating in 2013. Immediately following graduation, Dr. Marable committed his professional career to serving underrepresented community populations through service leadership. He currently serves on the national executive board of the National Pharmaceutical Association, and president of the Cincinnati Pharmaceutical Association. He also serves as Communications co-Chair for the Winkle College of Pharmacy Alumni Council. Dr. Marable is a member of Alpha Phi Alpha Fraternity, Inc.
Judge Fanon Rucker, Law '96
Judge Fanon Rucker is a 1996 graduate from the College of Law. A native of Gary, Indiana, he earned his undergraduate degree from Hampton University. From 2000-07, Judge Rucker worked in the areas of civil rights, employment, municipal law and general civil litigation, as well as the prosecutor for three villages. He also represented clients in State and Federal court at both the trial and appellate levels. In 2007, Judge Rucker was appointed to the Hamilton Court Municipal Court, the youngest Ohio judge on the bench at 35 years old. Other leadership positions in the community includes, but are not limited to: the Association of Municipal and County Judges of Ohio, Seasongood Good Government Foundation, Black Lawyers' Association of Cincinnati, Children's Law Center, Alpha Phi Alpha Fraternity, Inc., and on the local and state level of the Prince Hall masonic organization.
Dr. Vanessa Allen-Brown is an Associate Professor in the School of Education, in the College of CECH at the University of Cincinnati. The James City, NC native received as BS in Biology and Pre-Med from Livingstone College, a Masters of Divinity from Princeton Theological Seminary, and a Ph.D. in Educational Studies from the University of Missouri. Dr. Allen-Brown is an ordained clergy in the African Methodist Episcopal Zion Church at the United Methodist Church, having pastored churches in New Jersey, Tennessee, Indiana, and Ohio. Her research interests are in oral history, religion/theology, and human rights; however, her passion is traveling abroad with UC students all over the globe. Students have accompanied her to many different countries including Tanzania, Botswana, Morocco, Ethiopia, France, and Ghana.
Annette Echikunowoke, A&S '17
Annette, a native of Pickerington, Ohio, will be graduating from Arts & Sciences in 2018 with a degree in mathematics. On March 11, 2017, she did what no other UC track & field athlete had ever done: she won the weight throw competition at the NCAA meet, claiming the program's first national title and just the fifth individual national title in UC history across all sports. A three-time USTFCCCA All-American, Echikunwoke has spent the past two years rewriting the UC record books as she ranks among the program's all-time Top 10 in five of the six throwing events, including holding the school record in three events: indoor weight throw, outdoor hammer and outdoor shot put. She also volunteers for The Gaskins Foundation, as well as leads the Habari Gani Ambassadors program at the AACRC and is a member of the Lambda Society.
Dr. Monica Posey, CECH '99
Dr. Monica Posey graduated from the College of Education, Criminal Justice, and Human Services with her doctorate in education in 1999. She previously earned her bachelor and master degrees from Cornell University and the University of Pennsylvania. Currently, Dr. Posey serves as President at Cincinnati State Technical and Community College. Her extensive list of community service includes serving on the boards of United Way of Greater Cincinnati, Artswave, GRAD Cincinnati, Inc., the Greater Cincinnati Collegiate Connection, and the StrivePartnership Executive Committee. Most noteworthy, Linda Bates Parker herself nominated Dr. Posey for the YWCA Career Women of Achievement award in 2008.
Bakari Booker earned a bachelor's degree from the College of Design, Architecture, Art and Planning in Health Planning and Administration. Later, he received two master's degrees in Special Education and Educational Psychology from Miami University. As a student, he was involved in the United Black Association, Minority Premedical Alliance, the African Men of Impact, Racial Awareness Pilot Progress and Rapport and Images of Color. Additionally, he was involved in a tutoring program based out of Cincinnati's Merry Middle School, initiated by the late Linda Bates Parker. He was selected as "Senior of the Year" by the Black Program Board. Bakari served on the planning committee for the African American Cultural & Resource Center. He was a founding member of and among the first class to graduate in Tyehimba. Since graduating, he has held leadership positions with Lydia's House, committee chair of the Children's Defense Fund, and a board member for Nella's Place and the Horizon Academy. Presently, he resides in Houston, serving as a Co-Facilitator at Madison High School.
For the past three years, Mr. Booker has led a variety of initiatives, including Necktie Drive for Youth with the Urban League, Blanket Drive for the Homeless and the Sock Drive for the elderly at Quail Valley Nursing Home. In July 2017, he was appointed to the Coalition Scholarship Foundation. He works with students to prepare them for the Annual African American Spelling Bee, and volunteers with a prison ministry in Harris County, Texas. Recently, he and Chef Steve McKinney established "Feeding the Souls" of Hurricane Harvey, feeding and clothing at least 300 people a week. He has been the recipient of numerous awards: The Jiffy Lube Teacher of the Year, Walmart Teacher of the Year, Biltmore Teacher of the Year, Who's Who Among American High School Teachers, Cincinnati Black Teacher of The Year and the Innis Cosby Award. Mr. Booker runs "Innovative Resolutions", a nonprofit tutoring service established by his late cousin. Bakari attends Fiesta Missionary Baptist Church in Houston and the Impact Worship Center in Cincinnati.
Diane Jordan-Grizzard, A&S '77, CECH '87
 Sean Walton, Esq., A&S '07
Marjorie Moseley, A&S '82
Ewaniki Moore-Hawkins, Bus '02, '06
Christie Kuhns, Esq., A&S '01, Law '06
Claudia Abercrumbie, Bus '85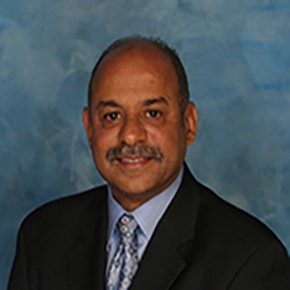 Dwight Tillery grew up in Cincinnati where he was educated in its public schools and graduated from the University of Cincinnati with a Bachelor of Arts degree in Political Science. He received his Juris Doctor of Laws from the University of Michigan Law School. Dwight is a licensed attorney in the state of Ohio.
In the fall of 1968 while serving as the newly elected and co-founder of the United Black Association, Tillery led a group of students to the President's office at the University of Cincinnati presenting over thirty demands. Those demands ranged from greater black student enrollment to African American Studies Department, African American Resource Center to increase in black faculty and administrators. The President, the late Walter Langsam, agreed to every demand which laid the ground work for the most radical changes for African Americans at the University to this date.
Tillery joined the University of Cincinnati in 1974 as Assistant Executive Vice President and Associate University Counsel. He held adjunct professorships in the law school and African American Studies department where he developed a course entitled "The Law and Black People" (1973) which is still being taught to this day.
Tillery served in several other professional roles including Assistant City Solicitor, Assistant Attorney General and Assistant Professor at Miami University in Oxford, Ohio. In 1991, Tillery became the first African American popularly elected Mayor of Cincinnati. As a member of city council, he sponsored many pieces of legislation that benefited the poor and minorities.
Currently, Tillery is Founder and President and C.E.O. of The Center for Closing the Health Gap in Greater Cincinnati whose mission is "to lead the efforts in eliminating racial and ethnic health disparities in Greater Cincinnati through Advocacy, Education, and Community Outreach. The Center has gained much national recognition for its work and unique organization.
Tillery is a recipient of many local and national awards and honors and has served on many boards and commissions. He has dedicated his life to community service.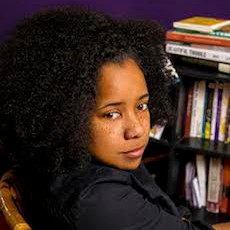 Christina D. Brown is a self-described freedom fighter in training and young leader in action who hails from Columbus, Ohio. Following the 2004 presidential election, Christina became interested in politics which led her to pursue undergraduate degrees in Political Science and Africana Studies at the University of Cincinnati.
During her collegiate career, she served in various leadership positions, most notably as two-time president of the United Black Student Association. Her tenure at UC had as many challenges as it did highlights. One of the greatest privileges was being named the student keynote speaker of the 19th annual Afrocentric graduation ceremony, Tyehimba, in 2010.
Following graduation, she joined AmeriCorps, serving as first year apprentice, and as a second year Fellow with Public Allies Cincinnati. After graduating from the program in 2012, she accepted a position with the Cincinnati Human Relations Commission.
Despite transitioning from college into career, Brown's commitment to strengthening her community never waned. She serves on multiple boards, including the Martin Luther King Coalition, Cincinnati Young Black Professionals, Affordable Housing Advocates and the Walnut Hills Redevelopment Foundation, where she was elected President of the Board of Trustees at age 27. Brown primarily uses her voice to promote racial equity through activism, and community education.
In 2014 she co-founded Black Lives Matter Cincinnati to address state violence and racial inequality. Persistently rallying for racial equity garnered her the opportunity to testify to President Obama's 21st Century Policing Task Force, and she was selected as one of fifty activists nationwide to attend Union Theological Seminary's Millennial Leader Project.
Brown remains grounded and intends to dedicate her passion to creating a world where social justice is not just a product of our collective imagination, but a reality of each individual's lived experience.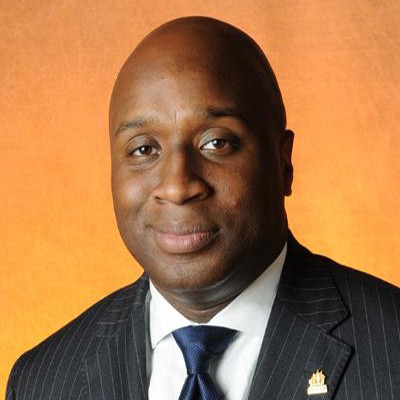 Jason Dunn, Sr. is a native of Columbus, Ohio. After graduating from the University of Cincinnati, Dunn started his career at the Cincinnati USA CVB in September 2004. In his current role of Vice President, Multicultural & Government Affairs, he develops and manages the Bureau's comprehensive multicultural strategy, working to more deeply engage the local community, region-wide partners, and the CVB sales team to provide support in analyzing and pursuing new business opportunities.
Over the past several years, Cincinnati USA has established itself as one of the country's premier destinations for winning and hosting some of the most sought-after multicultural conventions in the industry. Dunn has been at the forefront of that revival and continues to be the region's strongest voice for Multicultural Conventions.
A well-known and respected leader locally and nationally, Dunn has brought in significant new convention business and forged inroads with the national multicultural meetings market. During his tenure at the CVB, the number of multicultural meetings in Cincinnati has increased by 1800%, bringing $33 million in economic impact between 2006 and 2011. Dunn has helped attract numerous high-profile events including the National NAACP Convention, National Urban League, and the Prince Hall Shriners convention.
Dunn's passion also extends into the community. Dunn was appointed to the Southwest Ohio Regional Transit Authority as a trustee of the $92.9 million Transit System, where he currently serves as Chairman of the Board. Since 2012, he has helped the organization meet the community's need for greater access to jobs, education, and healthcare. He helped spearhead the community conversation required about the future of the area's public transportation system to ensure SORTA successfully contributes to the economic development of the region.
Dunn holds leadership positions on several boards and committees and has received numerous awards and accolades for his service.
Dr. Terri Hurdle, CECH '12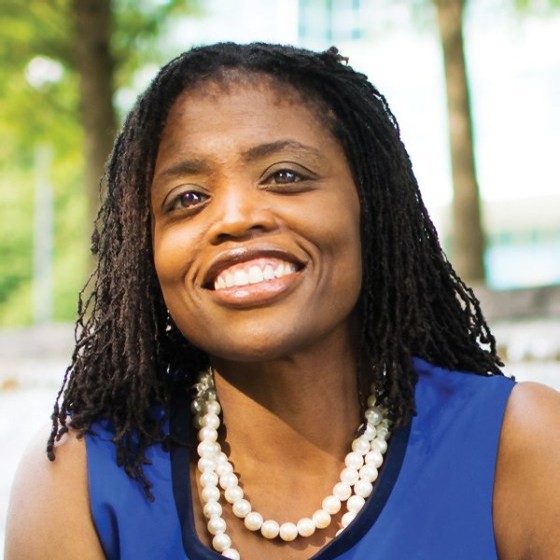 Terri M. Hurdle currently serves as the Director of Diversity & Inclusion for Mount St. Joseph University. She also serves as an instructor within the Center for Ethical Leadership's Leadership Pathways program and is a member of Cincinnati's Chief Diversity Officer Roundtable.
A Cincinnati native, Terri began her academic pursuits at Tuskegee University located in Alabama then transferred to Xavier University (Ohio) where she received her B.A. in Political Science and M.S in Criminal Justice. In 2012, she earned her final degree from the University of Cincinnati, which was an Ed.D in Urban Educational Leadership. Terri's dissertation focused on one of her many passions, the leadership development of African American women.
In October of 2000, Terri began her career at the University of Cincinnati. She served as the Program Coordinator for BASE (Brothers and Sisters Excelling) for the African American Cultural and Resource Center, Graduate Assistant within the Center for Access and Transitions and Center for Community Engagement. Her last appointment at the university resided in the Office of Student Activities & Leadership Development as a Coordinator for Student organizations and Emerging Ethnic Leadership Institute, a program she helped to establish at UC.
Terri is also a published author. In 2004, she was a featured writer in the book "Our Stories: The Experiences of Black Professionals on Predominately White Campuses". In 2014, Dr. Hurdle formally established the Hurdle Lecture agency. To date, she has lectured at Franklin College (Indiana), Morehead State University, and as a featured presenter at the ACE Women's Conference.
Terri's first love is mentoring young people; therefore, this year she plans to establish a foundation to assist first generation students with their transition into college.
In 2015, she served as the national co-chair for the Undergraduate Leadership Summit for Sigma Gamma Rho Sorority, Inc. where she assisted in developing the mission, learning outcomes, and curriculum for institute.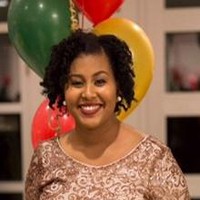 Brittany Bibb is a native of Louisville, Kentucky and a recent graduate of the University of Cincinnati, where she majored in Marketing. She was involved with The United Black Student Association, The Lambda Society, Alpha Kappa Alpha Sorority Incorporated, Omicron Chapter, and many more organizations.
Most recently, Brittany was heavily involved with a student-led movement called The Irate 8 that was formed after the shooting of Samuel Dubose. The movement educates others about the experiences of black students on UC's campus and has moved to reform some policies and procedures at the University of Cincinnati to create a more inclusive campus for black students.
Brittany's motto in life is "365 black, that's me" which has inspired her to keep fighting for equity daily and to use her voice for those who may not have the chance.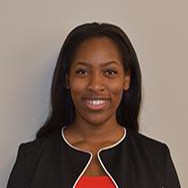 Ashley Nkadi, a Jackson, Tennessee native, is a third year neuroscience major at the University of Cincinnati with a double minor in Medical Sciences and Fashion Design Studies.
On campus, Ashley balances a multitude of roles. She is currently the Co-President of the United Black Student Association and the President of Omicron Delta Kappa National Leadership Honorary. She is the founder and editor-in-chief of Noir Magazine, UC's premier ethnics magazine designed to highlight people of color. She serves as the PR Director for both the Asian American Association and Midwest Dhamaka executive board. Ashley is also a Lambda Woman and a woman of CWEST (Cincinnati Women in Excellence & Spirit Together).
Ashley believes her most significant contribution in her time on campus was helping to spearhead the Irate 8 movement to push for diversity, inclusion, and equity in all facets of campus life.
After graduation Ashley plans to build upon her undergraduate education by seeking a Master's in Business Administration (with a concentration in Healthcare Administration) and a Medical Degree.
Dr. Terry Kershaw, Professor UC College of Arts & Sciences, Africana Studies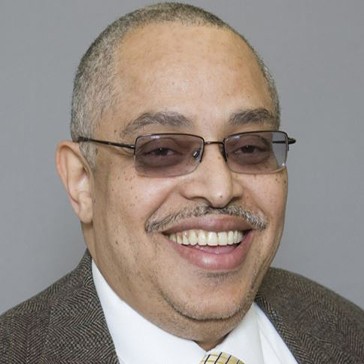 Dr. Terry Kershaw was a native of New York, New York whose career as a prolific professor in Africana Studies impacted thousands of colleagues, friends and students before his passing in October 2015.
Dr. Kershaw received his B.A. in Sociology and Black World Studies in 1976 from the State University of New York College at Cortland. Kershaw went on to receive an M.A. in Black Studies from The Ohio State University in 1978, and Doctorate of Sociology from Washington State University in 1985.
Kershaw taught at Antioch College, Temple University, the College of Wooster (Chair of Sociology and Anthropology and Director of Black Studies), and Whitworth College. He also held the Mini Lilly Chair at Marquette University. Beginning in 1999, Kershaw led the Africana studies program and was the director of the Center for Race and Social Policy at Virginia Tech. Because of his role and influence, Virginia Tech began hiring junior and senior faculty in order to become the first program in the South to offer a PhD in Africana Studies.
In 2009, Kershaw was recruited by the University of Cincinnati to build its Africana Studies program and develop a Ph.D. program with an applied focus. During his time at UC, he grew the department from five faculty members to 14 and persuaded university officials to headquarter the National Council of Black Studies (NCBS) within the Africana Studies department.
Recognized as a leading academic in the field of Africana studies, Kershaw was a longtime board member of the NCBS and received numerous awards for his scholarship, teaching, advising and service to the field of Black Studies. Dr. Kershaw's commitment to Africana Studies was consistent and long-standing.

Brenda I. Woods, an Alumna of the University of Cincinnati, is a staunch supporter of higher educational opportunities. Brenda partnered with the University of Cincinnati's Darwin T. Turner Scholars Program to create the Brenda I. Woods Scholarship, an annual scholarship for a Turner Scholar who graduated from her alma mater, Walnut Hills High School. Brenda is also the co-founder of the "I Want You Back" Committee, an independent Alumni group serving as a fundraising vehicle for established African-American initiatives at UC.
Brenda has served on a UC Diversity Focus Group, to review and provide input about the university's Five-Year Diversity Plan. Brenda has served as a Salute to Excellence participant, encouraging underrepresented students who have been offered admission to the University of Cincinnati to officially join the Bearcat family. Brenda received the significant honor of being permanently featured on the Wall of History, which celebrates the black trailblazers who changed the history and the future of the university and beyond, at UC's African American Cultural and Resource Center.
Brenda is a Life Member of Alpha Kappa Alpha Sorority, Inc. She is a Charter Member of the sorority's Phi Psi Omega Chapter, in Forest Park, Ohio, and serves as the AKA Connection Committee Chairman. Brenda is a Regional Board Member of the Bootsy Collins Foundation, currently serving as Foundation Secretary. She also has oversight of the Grooveminte Girl Program, designed to lift the self-esteem of little girls and women around the world, through music.
Brenda is a Retired Purchasing Specialist for the United States Postal Service where she was responsible for soliciting, negotiating and administering contracts for significant purchasing programs. Brenda also began a professional singing career as a tenor with the James McCray Choral Ensemble (JMCE), later joining the BJ Mass Choir. The resulting recording, "Been there…Done That", was nominated for the prestigious Grammy Award. As a choir member, Brenda has appeared on music shows, live recording sessions and regional events. Brenda also performed in the volunteer chorus of the Cincinnati Opera's "Aida".
Brenda balances her professional and personal goals by leading and managing people to work cooperatively, to make a better society by doing something for others.