Chats with 'Cats: Jobs and Career Trajectories with a Degree in Psychology
Monday, April 26
5:30 - 6:45 p.m.
Virtual
Join us for a Chat with 'Cats focused on career options and paths with a degree in Psychology. A degree in Psychology can lend itself to many different careers across various fields and disciplines well beyond psychology. This bounty of options is one of the many advantages of a degree in Psychology but can also be daunting when considering career options and trajectories. Frameworks for making decisions about career trajectories and identifying job options most compatible with your interests and priorities will be discussed. This talk is fitting for students and recent alumni considering career paths and first jobs, alumni seeking a career transition, and alumni interested in sharing with others about their career.
Speakers include:
Susie Mahoney EdD
Marihelen Millar MBA
Taylor Oetjen M.Ed.
Hosted by:
Cathy Stough, A&S '08 and UC faculty member in the Department of Psychology.

Chats with 'Cats is a virtual event series designed to enable organic, substantive conversation among UC alumni on a broad range of topics. Groups are small and led by volunteer hosts. Topics can range from professional development, research trends, hobbies, or social issues and beyond. We want to help you connect to others with similar interests and goals.
Registration Details:
Event details will be sent via email to all registrants a few days prior to the event. If you use a Gmail account, please check your spam folder if you do not receive event information leading up to the event.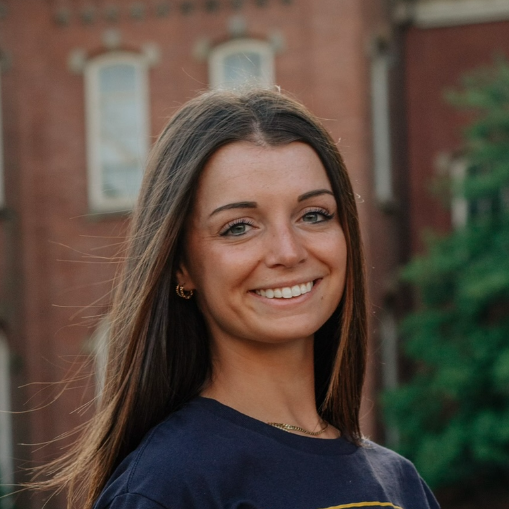 Anna Gormley, Bus '17
Program Director of Alumni & Donor Experience, College of Allied Health Sciences and James L. Winkle College of Pharmacy